Do I need to sign up to participate in the promotion program?
No. The promotion program gets automatically activated as soon as you have earned a training certificate.
How do I obtain my promotion license?
As soon as you qualify, your promotion will show up on your My Promotions page. Simply click Redeem and follow the instructions for requesting your promotion licenses.
Please complete the order form as accurately as possible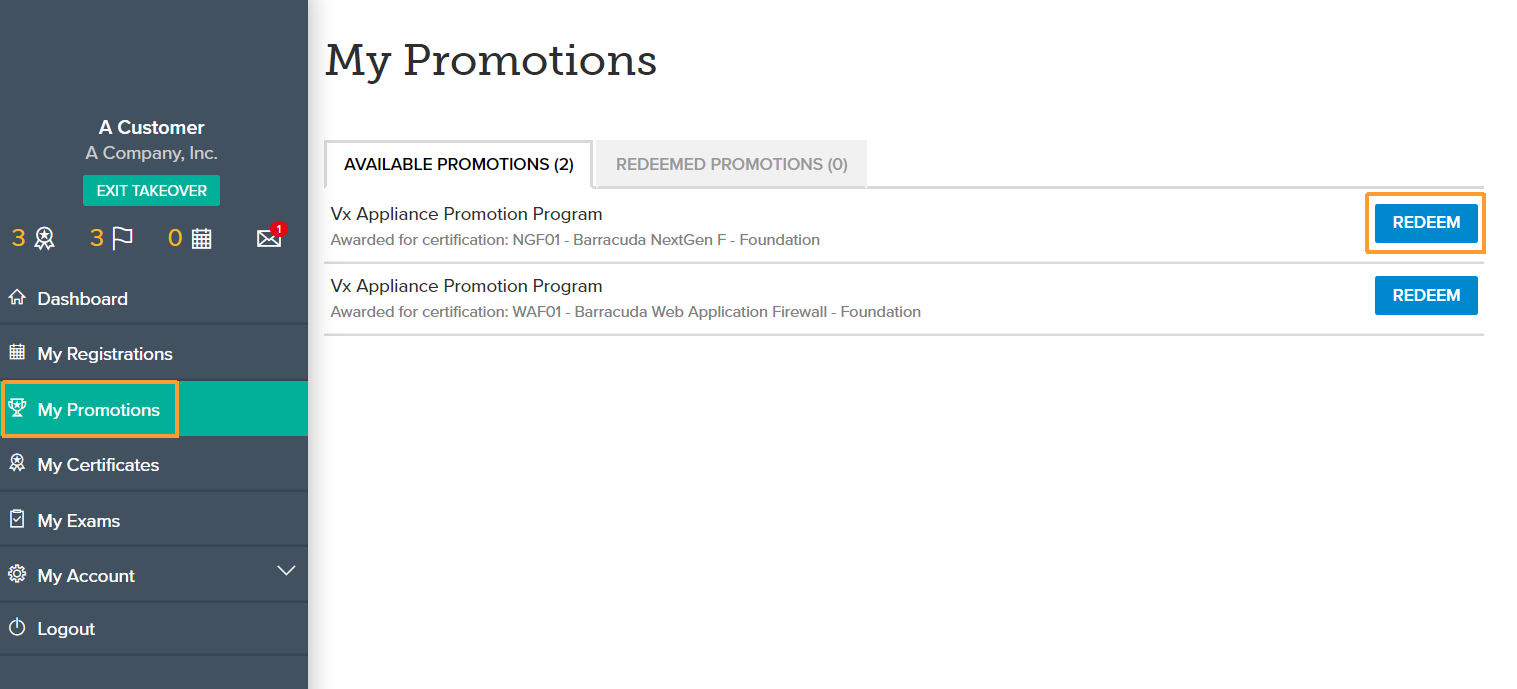 After successfully redeeming your promotion, your license will be sent to you via email within one to two workdays.
Can I use this Vx appliance in a production environment?
No. The use of the Vx appliance is limited  for testing and training purpose only. Production use is not allowed.
The license of my Promo Vx has expired. Can I renew it?
No. An extension of existing licenses or serial numbers is not possible. You must re-certify to obtain a new license.
I have a technical problem with my Promo Vx, I can contact support?
 No, Vx Appliances provided in the context of the promotion are not eligible for support.
I have recently requested a Vx but did not receive any license tokens.
Please contact us at campus@barracuda.com.