To keep your NextGen F-Series Firewall up to date, install firmware updates and hotfixes through the web interface. Your firewall automatically receives notifications from Barracuda Networks update servers when compatible updates are available. The firewall shows all available updates in the AVAILABLE UPDATES list. Downloading and installing update must be triggered manually.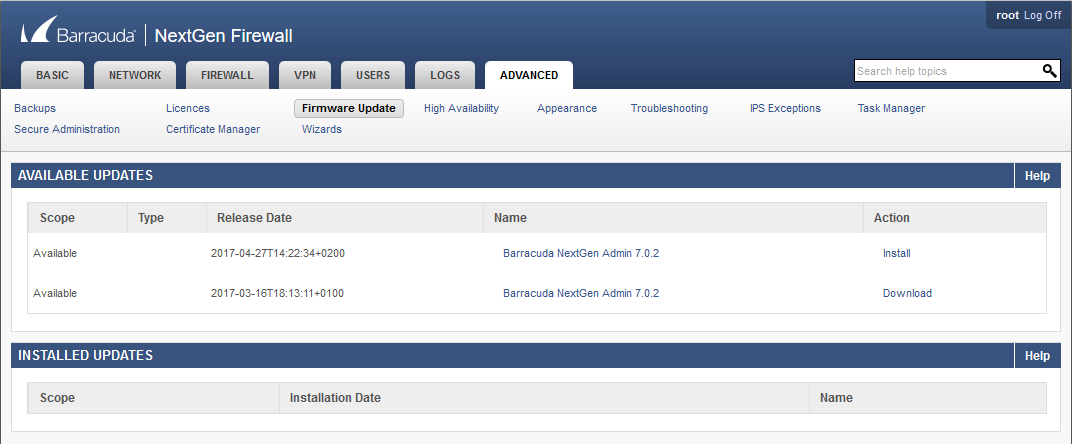 Install a Firmware Update Through the Web Interface
Go to ADVANCED > Firmware Update.
Locate the firmware update you want to install and click Download. When complete, the action tag Install is displayed.

Click Install.

Click Accept to start the installation.
After the firmware update is successfully installed, it is listed in the INSTALLED UPDATES list.