You can view the access rules on the FIREWALL > Firewall Rules page. The access rules are processed from top to bottom. The first matching rule is executed to process the traffic, all rules located below this rule are not evaluated. If no rule matches the last rule in the list is always the BLOCKALL rule. The BLOCKALL rule will block all traffic. New access rules are always inserted below the BLOCKALL rule. You need move the new access rule up the list, so it is evaluated before a more general rule further down the list matches.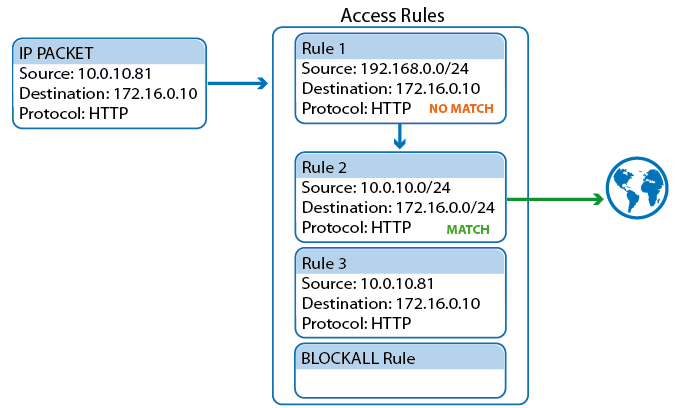 To change the order of the access rules:
Go to the FIREWALL > Firewall Rules page.
Drag rules up or down in the table. If you want a rule to be executed, drag it above the BLOCKALL rule.
After you finish adjusting the order of the firewall rules, click Save Changes. Otherwise, your changes will not take effect.