To authenticate users connected to Aerohive access points, you must stream the syslog containing the authentication data to the Barracuda NextGen Firewall X-Series.
Reference Devices/Versions: 
Aerohive AP230 802.11ac Wireless AP Version 6.4r1a
Aerohive Networks HiveManager Online 6.4r1
Enable Syslog Streaming on the Aerohive AP

Log into the Aerohive Networks HiveManager.
Go to Configuration > Advanced Configuration > Management Services > Syslog Assignments.

Click New and configure syslog streaming:


Syslog Server – Select the IP address of the X-Series Firewall from the dropdown.
Severity – Select Info from the dropdown.

Click Apply.
Click Save. 

Add Syslog Configuration to Network Policy
Add the syslog configuration to the Network Policy you are using for your access points.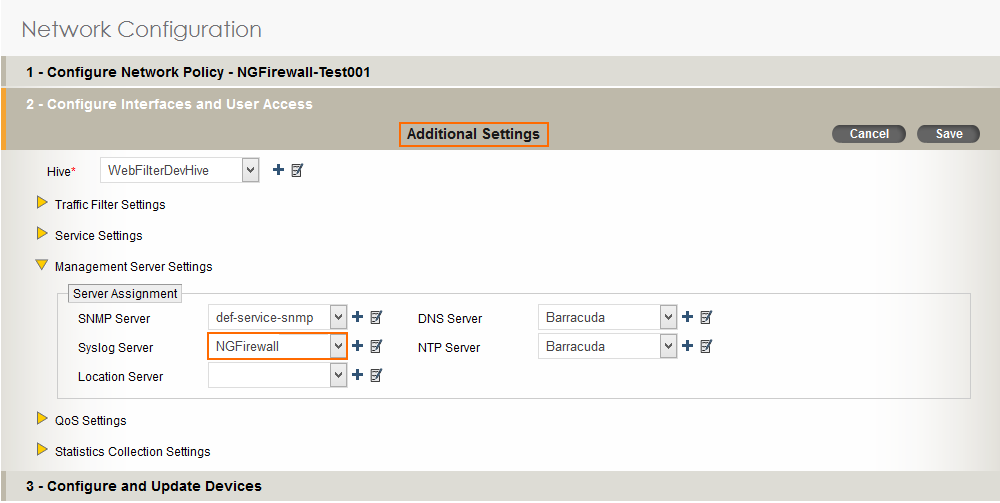 You can now configure Wi-Fi Access Point authentication on the X-Series Firewall. For more information, see How to Configure Wi-Fi Access Point Authentication.