As calls come in to the Barracuda Phone System, they are lined up based on priority and the order of arrival, called a queue. The Barracuda Phone System then utilizes agents based on the inbound call queue agent settings to manage the distribution of the queued calls to the appropriate extension(s). Figure 1 illustrates two agents per call.
Figure 1. Incoming Call Queue Agents.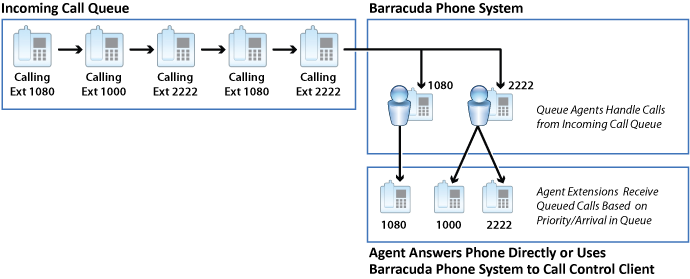 Incoming call priority depends on the number of Queue Agents, the agent's Queue Call Priority setting, Agents per Call, and the Individual Agent Ring Time settings, as defined when you create a queue agent on the Setting Up Inbound Call Queues page. You can assign a specific extension as an agent, or assign an extension block to receive incoming queued calls.