To use a softphone with the Barracuda Phone System you will need to add a generic SIP device to add the phone.This example adds a generic SIP device to user extension 507, then uses SIP credentials to configure a Zoiper softphone client. Sample configurations are also shown for MicroSIP and X-Lite/Bria.
Generic SIP Device
Open an existing user (or create a new one) and scroll down to the Phones section:

Click Add a Phone. A new window appears. Select Add a Generic SIP Device from the menu:

Click Save and the new phone is listed:

Select the softphone from the list. A new window opens: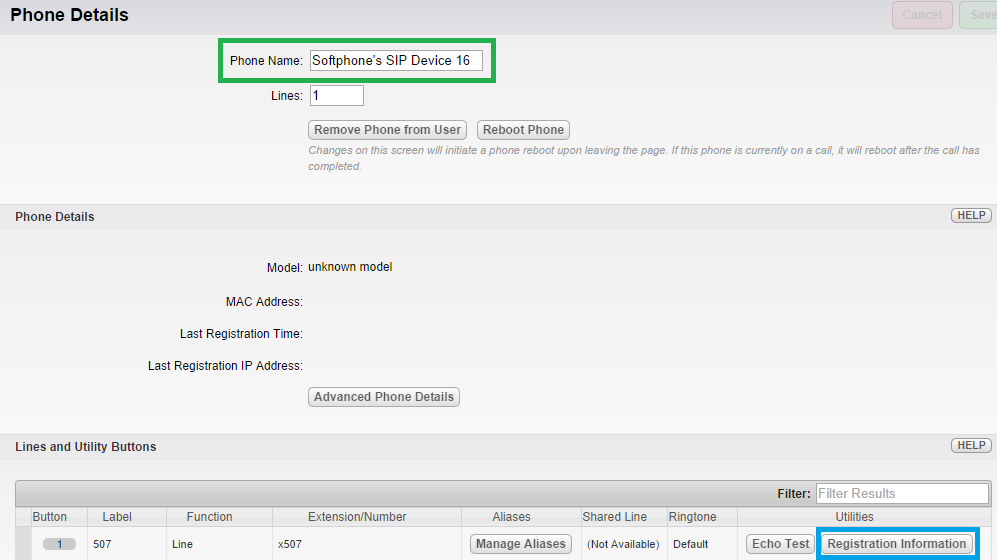 If desired, modify the phone name (Green rectangle above.) Pull up the SIP credentials by clicking on the Registration Information button. The SIP credentials appear in a new window: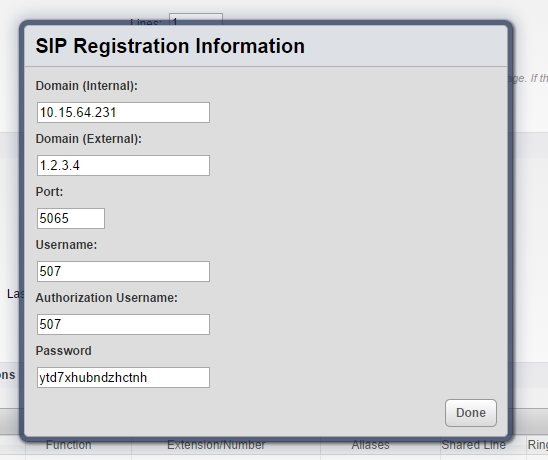 Use these values to configure the softphone. (See below.) Click Done to close the window.
Configure Zoiper Softphone
Zoiper comes in both free and paid versions. The instructions for setting up a SIP are the same for either. The difference is that the free version allows only a single SIP account whereas the Zoiper Biz Edition allows many SIP accounts.
Open Zoiper. Click Settings > Create New Account. A new window appears. Select SIP as the account type and click NEXT. The account configuration window appears. Enter the SIP credentials. For the generic SIP device shown above the configuration looks like this: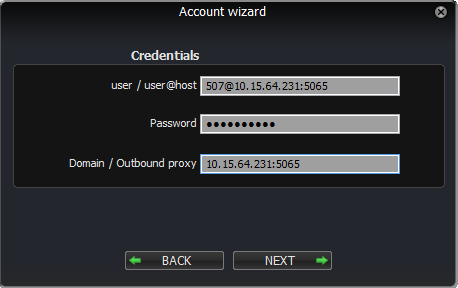 The choice of IP address depends on whether the softphone client is for a device on the LAN. Use the Domain (Internal) IP address if the SIP client will be on the local network. Use the Domain (External) IP address if the softphone client accesses the system from outside the local network.
Notice that Zoiper does not have an explicit field for the SIP port. In this case we use the form IP:Port. For the password, copy from the SIP Registration Information window and paste directly into the Password field. Click Next. Change the account name, if desired. Click Next. Zoiper spends several seconds attempting to register to the Barracuda Phone System. You will receive a message indicating success or failure. If registration failed, confirm that the username, password, and IP address are all entered correctly.
MicroSIP Softphone
MicroSIP is a free, simple softphone for Windows. View the account configuration screen for this generic SIP device below: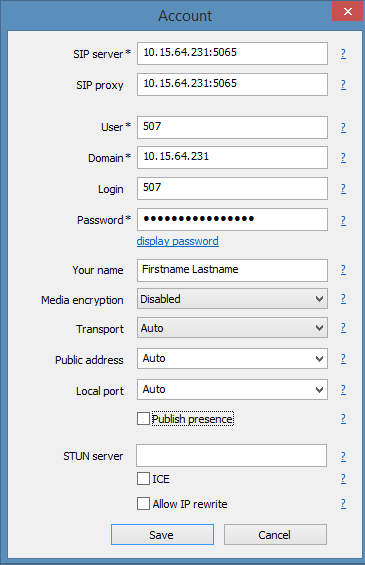 X-Lite
X-Lite is a softphone client written by CounterPath Corporation. X-Lite is free and contains a subset of features found in the more feature rich Bria version (which is paid). Use the IP:Port format in the Domain field and confirm that the Register with domain and receive calls box is checked. Here is a sample configuration: