Every resource such as Web Forwards, Applications or Network Places, generates a quick URL that can be used to establish a direct connection. Enter the URL into a web browser to authenticate and then access the resource directly.
Step 1. Get the quick URL
To locate the quick URL in the resource settings, edit the Web Forward, Application or Network Place.
Click the RESOURCES tab.
Open the page for the resource type you wish to get the URL from, e.g. Web Forwards.
Locate the resource in the listed resources section. 
Click Edit next to the resource entry.
In the Details section, the Bookmark Alias parameter is the quick

URL for your resource.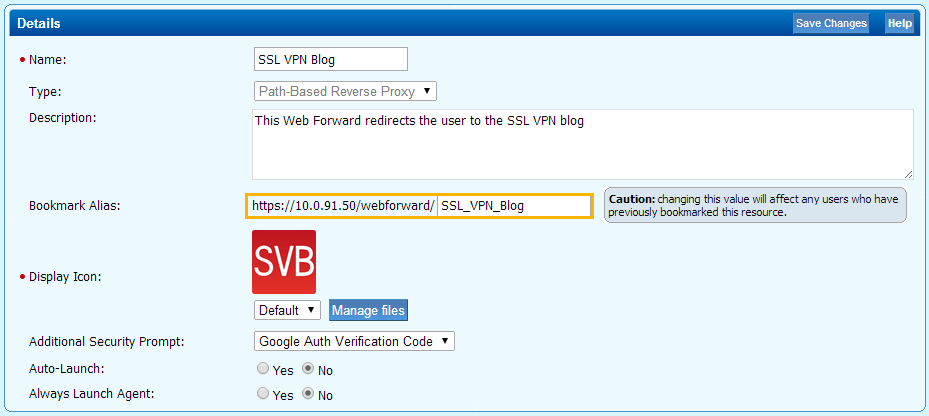 Be aware that the URL is case sensitive. When copying the URL, make sure that you copy the whole path to the resource and add the name exactly as it is displayed.

Step 2. Use the quick URL
To access the resource using the quick URL from a web browser
Type or paste the URL into the browser.
Enter your login credentials.

The credentials required to launch the resource can vary,

depending on the resource.

You are automatically redirected to the resource.
For extra security, especially in high-risk environments, Barracuda Networks recommends protecting resources using risk based authentication. For more information, see How to Configure Risk Based Authentication.