Warning ! This setting affects the time zone for ALL of your Barracuda Cloud products. To change, click the drop-down on the upper right of any BCS screen and select My Profile .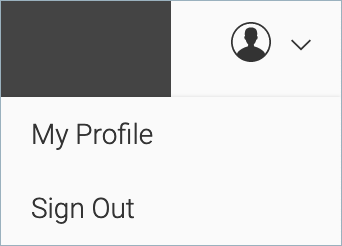 In Preferences, next to Time Zone, click CHANGE. Use the drop-down to select your time zone.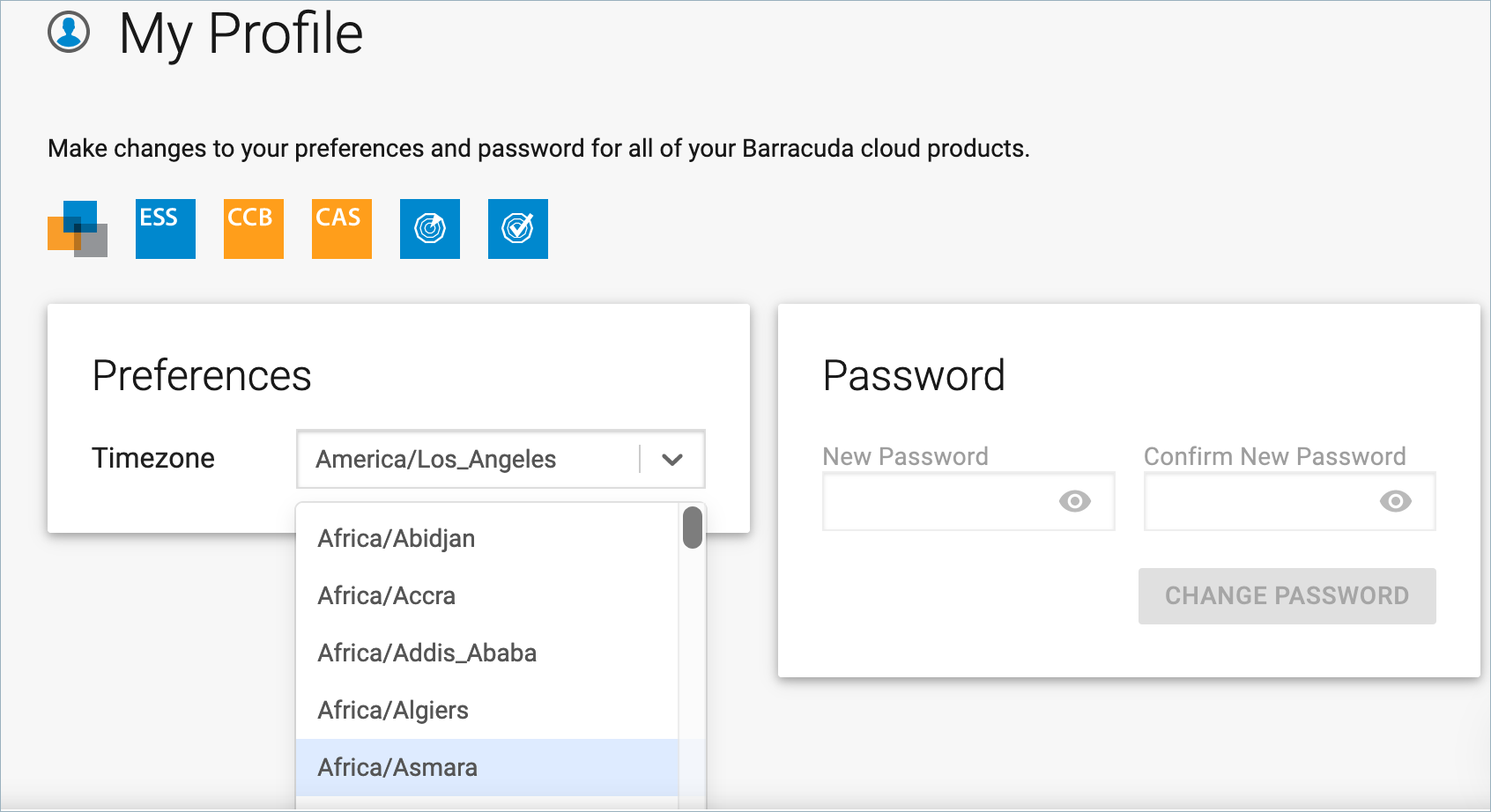 Click CLOSE in the upper right of the screen.