On November 11th 2020, Barracuda RMM made available a new Avast Business Agent (v 4.23) and Avast Antivirus (v 20.7). These releases addressed several bug fixes and introduced enhancement improvements. It is recommended that partners are aware of how their environment handle updates for the Agent and AV client as well as prepare for the eventuality of a required reboot for all devices with Avast Antivirus installed. 
---
Understanding Update Settings
Start with checking how your policy controls your updates.

Go to

Configuration

.

 

Click on Policies.
Select Avast Antivirus.
Click on your Avast Antivirus Policy for the Site/Devices to update.
Go into Workstation (or Server) Settings.
Select General Settings.
Reference the below screenshot.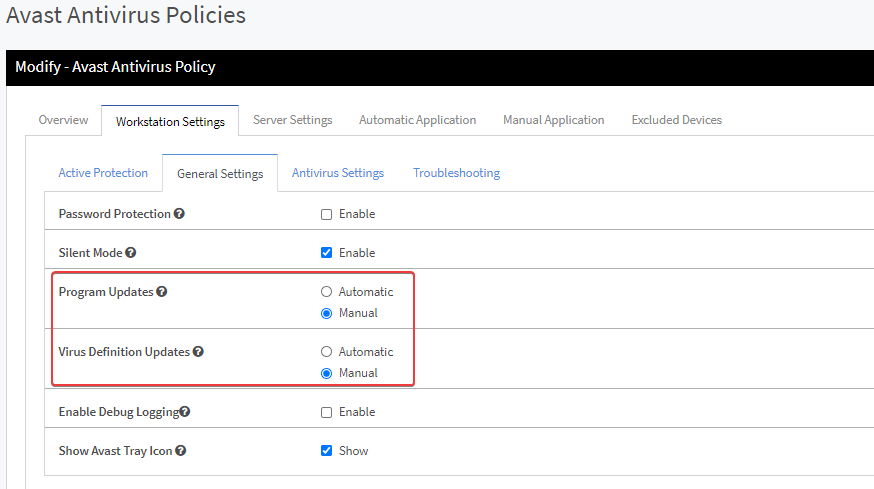 Using Manual Updates through the Execution Schedule
 Click on Configuration.

Select Schedules.
Choose Execution.
Click on the schedule for Site/Devices.
Reference the below screenshot.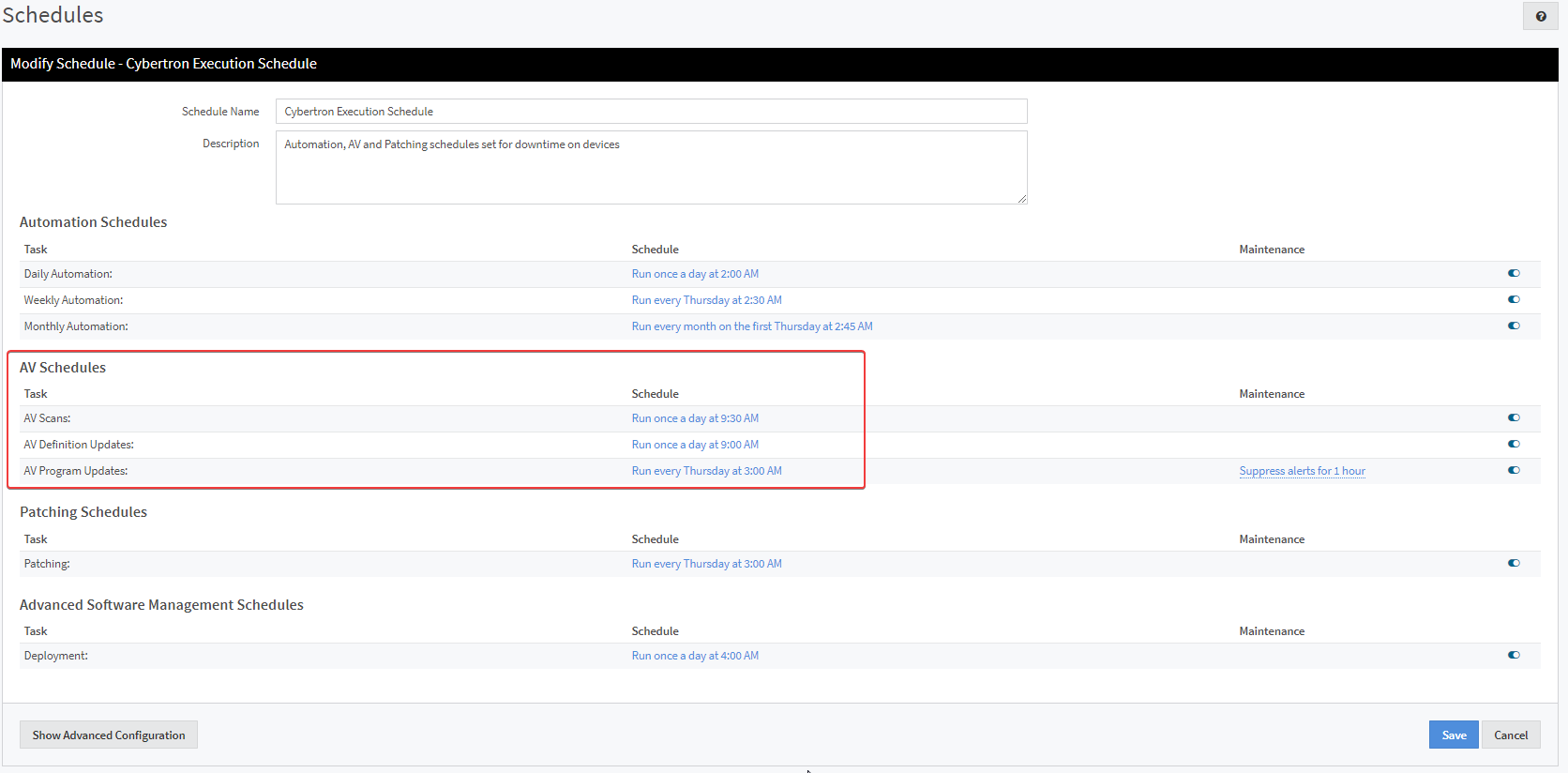 The client update itself requires a reboot on the device , this can be delayed on the client end, but it is highly recommended to do this as soon as possible. To get the Avast Business Agent update, that is handled within Barracuda RMM by doing the following:
Click on Update Center
Select Products
Select sites
Click on Update
OR
Avast Antivirus Dashboard
Select Deployment
Click on the number under Devices with Antivirus
Check the devices
Select Update Avast Agents