Use the License page to configure your license key. Your license key is either an evaluation key or a key supplied by Barracuda Networks: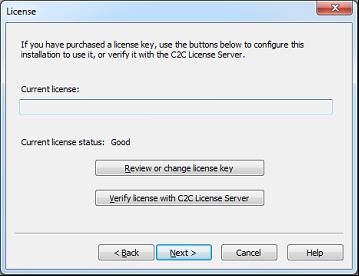 Click Review or change license key to review your system and license settings, or to enter a new license key. If you have been sent a new Full License key, you can type it or paste it into the Current license field, and then click Test and install license. Type it carefully, since a character entered incorrectly is reported as an invalid license. If the key is invalid, it does not overwrite your existing key. If your license is accepted, go to the Mailbox Settings page to configure which mailboxes you want to process. If you are using an Evaluation License, the expiration date displays.
If you encounter license problems, review this page to determine the issue. In some cases there may be a replacement license issued by the License Server. If you think this is the case, click Verify license with License Server. For additional information, refer to Licensing and Understanding License Restrictions.