Use the System Optimization page to configure optimization behavior when archiving items: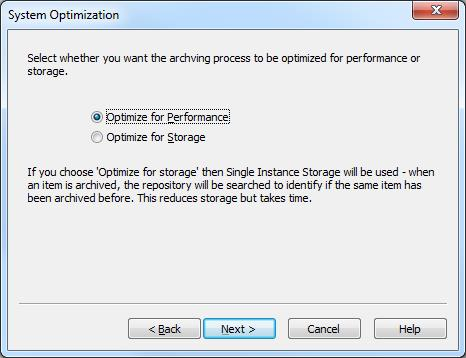 The Single Instance Storage process optimizes disk usage by spotting similarities between the item being archived and previously archived items, and then stores references from the new item to the old item. The new item then takes less disk space, but at a cost of the processing time taken to find similar items.
Changing the optimization behavior only affects new data. Changing from optimizing for performance to optimizing for storage does not cause data already archived to be re-examined; storage savings can only be made for data archived from that point onwards.