The Storage Manager page displays in the Repository Configuration Wizard, and allows you to configure third-party storage management software if required: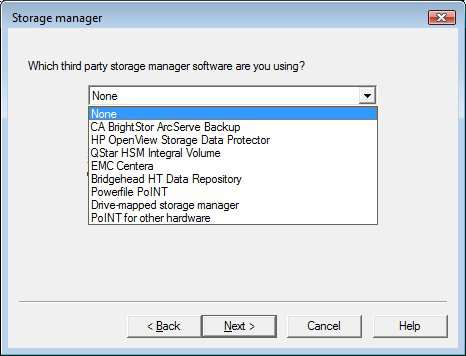 If you are using local storage, or a mapped drive for network storage which does not require local caching, select None. The drop-down list displays all storage managers configured on the ArchiveOne Service server, or any storage managers for which the configuration cannot be confirmed. For more information, see Installing a Storage Manager.
If you choose not to use a storage manager and instead write files to local hard drive (or fast connected storage emulating local hard drive), you must ensure it is adequately backed up.