This article refers to the Barracuda ArchiveOne for Files version 7.2.0 and higher.
The Management Console provides a convenient way to retrieve disparate items that would otherwise have nothing in common apart from the search criteria.

Once your search results are returned, use the Management Console to retrieve one or more items. Select a target directory, and Barracuda ArchiveOne for Files retrieves the original item and stores it in the designated target location. Note that as the Administrator you are retrieving data directly from the back-end repository via the Management Console, while end-user retrieval is based on retrieving via the stub file in the original disk location.
Once you select items within the search results for retrieval, right-click and click Retrieve from the context menu, as shown in Figure 1.
Figure 1. Search result with context menu.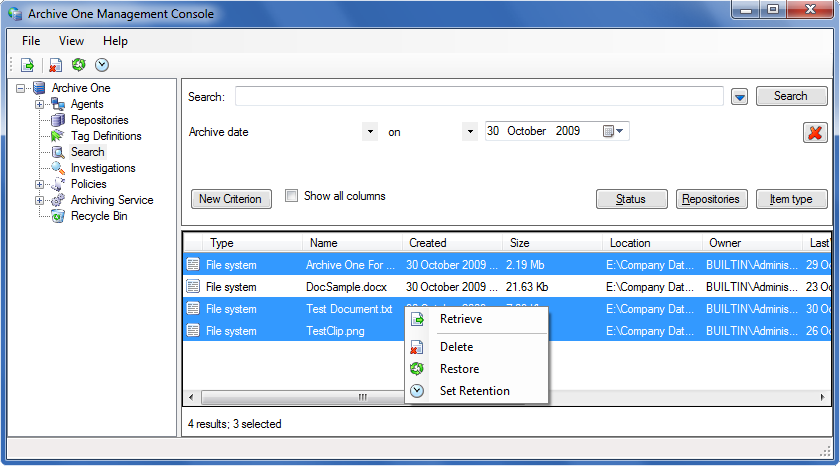 Once you select Retrieve, the Retrieve Items dialog box displays. For example, Figure 2 shows the retrieve location as a file system directory.
Figure 2. Retrieve Items dialog box.

A confirmation dialog displays once the retrieval is complete.