When an ESX/ESXi host is added to a vCenter Server using the hostname as opposed to the Fully Qualified Domain Name (FQDN) or IP address, Barracuda Backup may have issues backing up the guest machines under that host: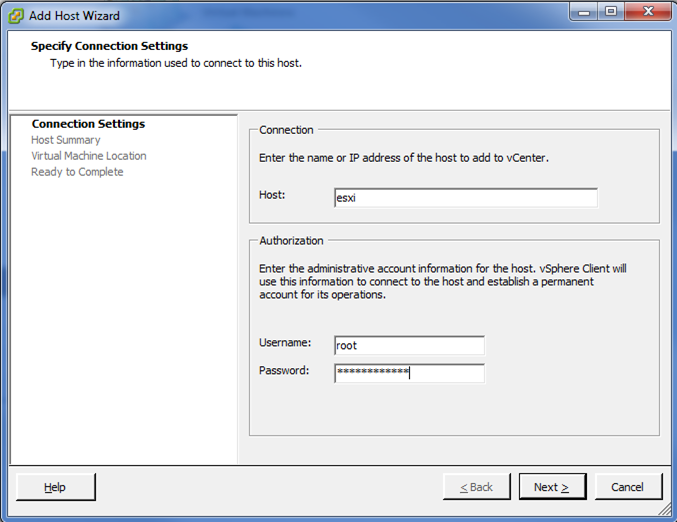 To perform a backup of a virtual machine (VM), multiple steps are initiated by Barracuda Backup. The first is to force a Snapshot on each guest machine scheduled for backup. Once the Snapshot is complete, Barracuda Backup attempts to connect directly to the host to initiate the actual backup. At this point, if Barracuda Backup cannot resolve the hostname of the host, it cannot continue and fails with the error message Error reading object:

Why Error Occurs
Barracuda Backup is not a true member of a domain and the only opportunity for it to know what domain to append to a hostname is if it is using DHCP and the DHCP Server provides the domain search list. If a customer is using a static IP or DHCP does not provide this information, Barracuda Backup does not have the necessary information to provide the FQDN to the DNS server for resolution.
Resolve Error
To resolve this error, log in to vCenter, remove the host in question, and then re-add the host using the FQDN or IP address. Be aware that this process results in the disassociation of all metadata previously associated with that hostname within vCenter, for example, the host's task, event, and performance history. Note that you must also re-select the VMs for backup within the Barracuda Cloud interface.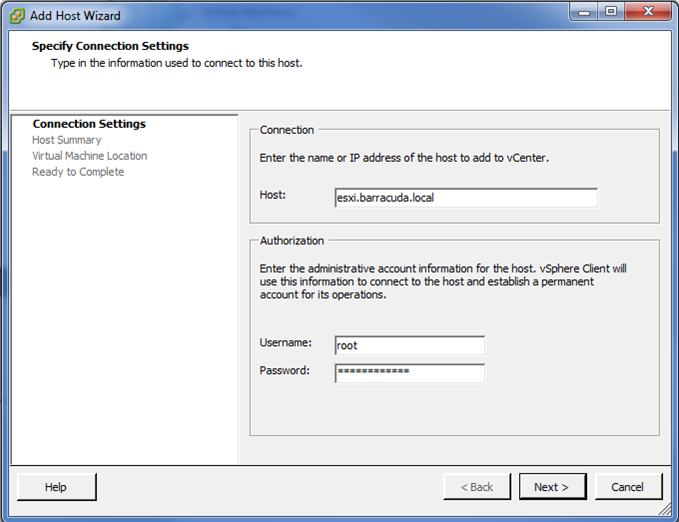 Use the following steps to resolve this issue:
Within vCenter, right-click the host in question, and click Remove.
Right-click on the Datacenter where the host is to be re-added, and click Add Host.
In the Host field, enter the FQDN or IP address.
Enter the administrative account information for the host, and then click Next.
Complete the remaining pages in the Add Host Wizard.
Log in to the Barracuda Backup web interface, and edit the VMware data source. The old host displays with a warning () icon indicating it is no longer available, and the new host displays. Note that you must re-select the VMs you want to back up:

After the next backup runs, go to the Reports > Backup page. The old VMs display as Removed, and the new VMs display as Modified. This indicates that the previous revisions are now associated with the current host.
Go to the data source, and uncheck the old host from the Items list, and save your changes.