When you first log into the Barracuda NextGen Firewall F-Series, the DASHBOARD page opens with a summary of the system. To open this page from another section in Barracuda NextGen Admin, click the DASHBOARD tab.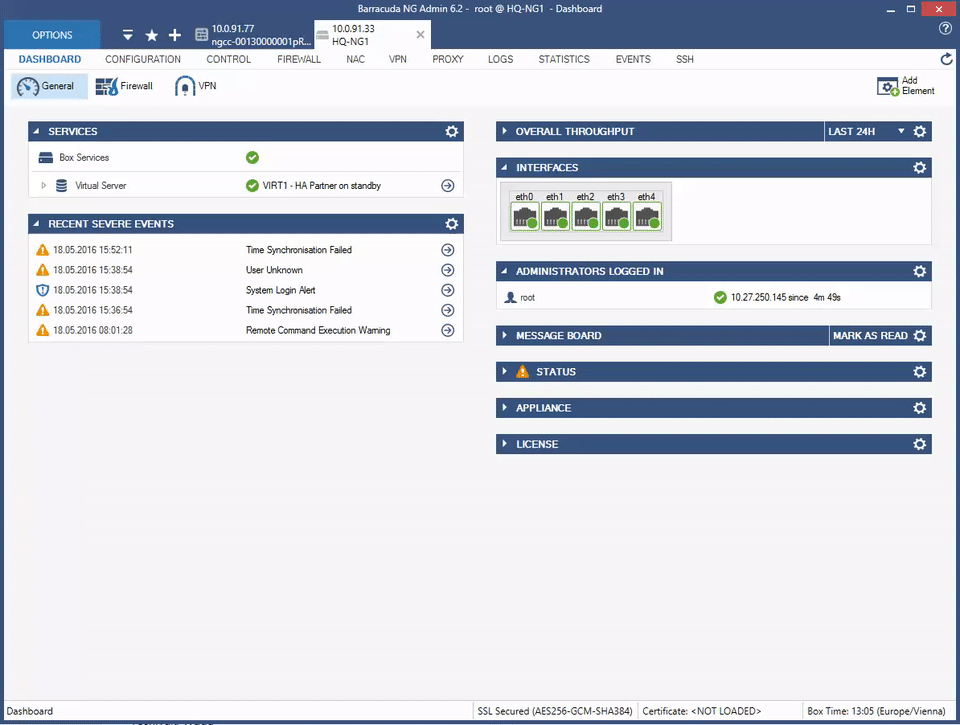 The DASHBOARD page organizes system information into expandable elements. You can move (use drag-and-drop) and modify each element according to your requirements.
Clicking the cog wheel icon on the top right of an element opens the following context menu:
Update – Refresh the element view and update the information displayed in the element.
Set Update Interval – Allows setting a time interval for automatic update of

the element.

Show Gadget Errors – Display update errors if present.
Remove Element – Remove the element from the page.

To add an element to the page, click

Add Element

on the top right of the page and select the element you want to add.
Information in the DASHBOARD tab is arranged into the sub-pages General and Firewall (and VPN, if configured). To access the information for each page, click the corresponding tab in the ribbon bar on top of the page. For more information, see: