The SSL VPN service allows administrators to distribute files stored on external cloud storage providers such as Google Drive or Microsoft One Drive via Web App resources. Upload the software to the cloud storage and create a Web App resource using the public link. When the user logs into the SSL VPN portal via web interface or CudaLaunch, the file can be downloaded by clicking on the Web App resource.  
Before You Begin
Upload the file to your cloud storage provider, and create a public link for the file. Link sharing must be enabled for the users to access the file.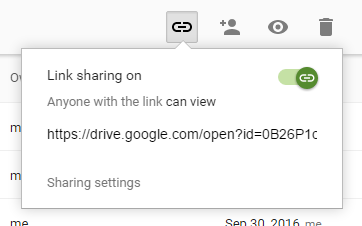 The client's operating system and browser must be able to open the link and to launch the

distributed

file or software.
Create a Web App Resource in SSL VPN
Go to VPN > SSL VPN.
Click the Resources tab.
In the Proxied Web Apps section, click Add Proxied Web App. The Add Proxied Web App window opens.
Set Enable to Yes.
Enter the visible Name.

This is the name used in the

portal or in CudaLaunch

for this Web App.

Select Generic from the Web App Template drop-down list.

Enter the Root URL of the Web App. E.g.,

https://drive.google.com

In the Launch Path field, enter the path of the public link without the Root URL.



To configure Authentication (single sign-on) for this Web App, see How to Configure Single Sign On for Proxied Web Apps. 
Click Save.
The user can now access the Web App resource in the portal or in CudaLaunch and download the software by clicking on the link.