Barracuda Firewall Admin is a stand-alone, multi-administrator Microsoft Windows application used to administer CloudGen Firewalls, Secure Connectors, and Control Centers. Unlike web-based administration portals, Firewall Admin lets you manage multiple firewalls from a single interface that remains independent from web browser incompatibilities. Firewall Admin is backward-compatible to firmware version 5.2, allowing you to always use the latest Firewall Admin even if you are managing older firmware releases.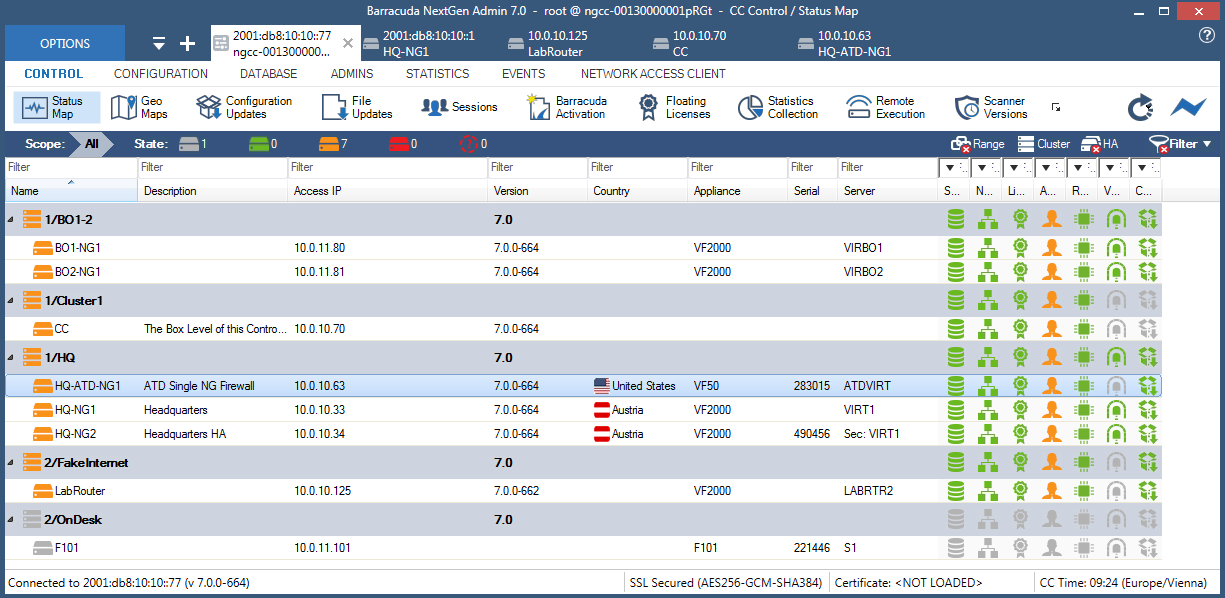 Download Barracuda Firewall Admin
Barracuda Firewall Admin can be downloaded directly from the Barracuda web portal.
System Requirements
Windows 7, Windows 8/8.1, or Windows 10
Microsoft .NET Framework 4.0 or higher
30 MB free disk space
1 GB RAM
1 GHz CPU