Access Control Policy rulesets can reference so-called Access Control Objects. Access Control Objects are attributes assigned to the client according to the policies configured in the Access Control Service Trustzone and work similarly to the objects available for Client-to-Site VPN in the Barracuda Network Access and VPN Client.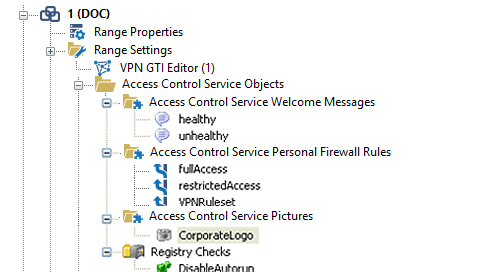 Welcome Messages
Welcome messages can be used to display customized messages to welcome users to the corporate network, inform them about security policies, or display administrator contact details. For each policy rule, a different Welcome Message can be displayed to individual groups of users. In addition, Welcome Messages can be used to display localized messages. Each message is assigned to a language. According to the client's language settings, the localized message is displayed. The client will display the English-language message as a fallback.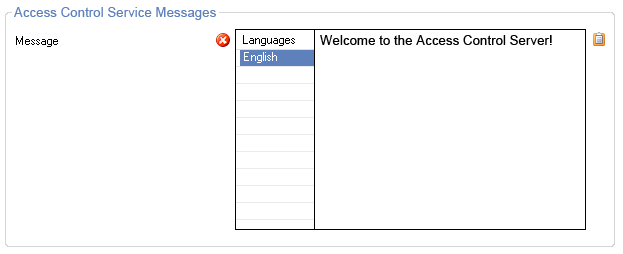 Pictures
Pictures assigned to clients are usually small bitmaps displaying the corporate logo. Sometimes they are also used to notify the users about special events.
Assigned pictures are displayed in the client after successfully connecting to the Access Control service.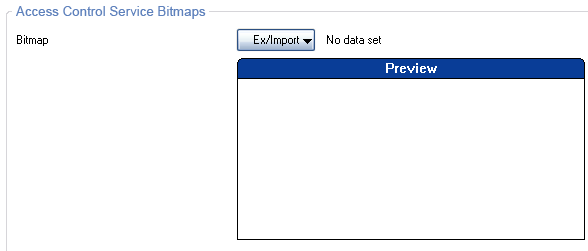 Personal Firewall Rules
Barracuda Personal Firewall rules are explained in detail on the How to Configure Personal Firewall Rules on the NextGen Firewall page.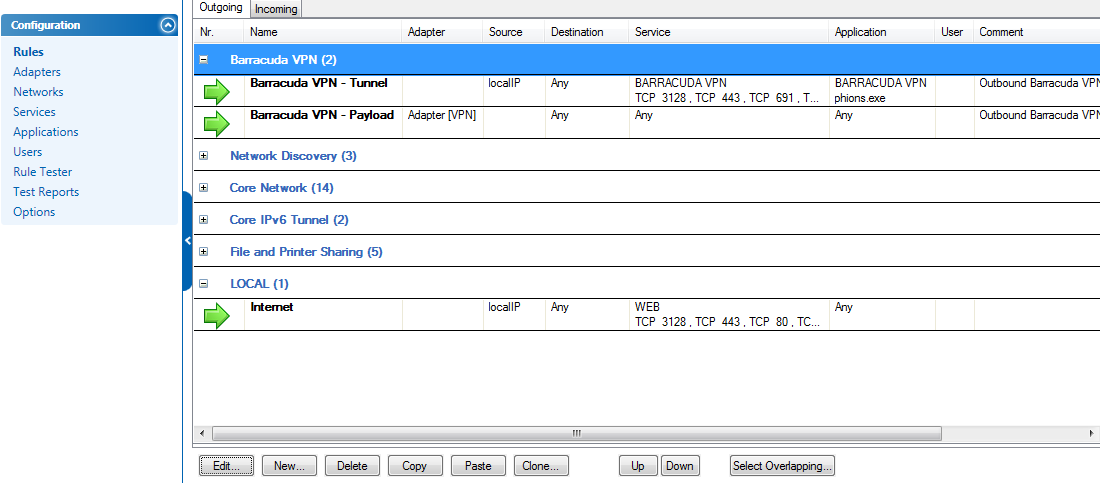 Registry Check Objects
These objects enable administrators to define registry checks to be performed on the client. This allows registry keys and values to be validated, just like taking action in case of failed validation.
Available actions are Repair, Notify, or Fail. In case of a Fail, the Access Control service health validation will fail if the specified registry keys are not set appropriately. Notify generates appropriate log messages on the Barracuda CloudGen Firewall.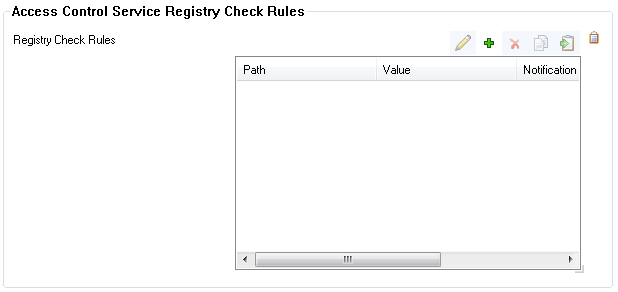 To import a registry file, click the Clipboard icon on the right, top side of the Registry Check Rules table, select Replace With Registry Import and import the respective file.