The Audit Log page displays all log entries. It shows the event type, the serial number if applicable, a description, the public IP, and the administrator performing the action.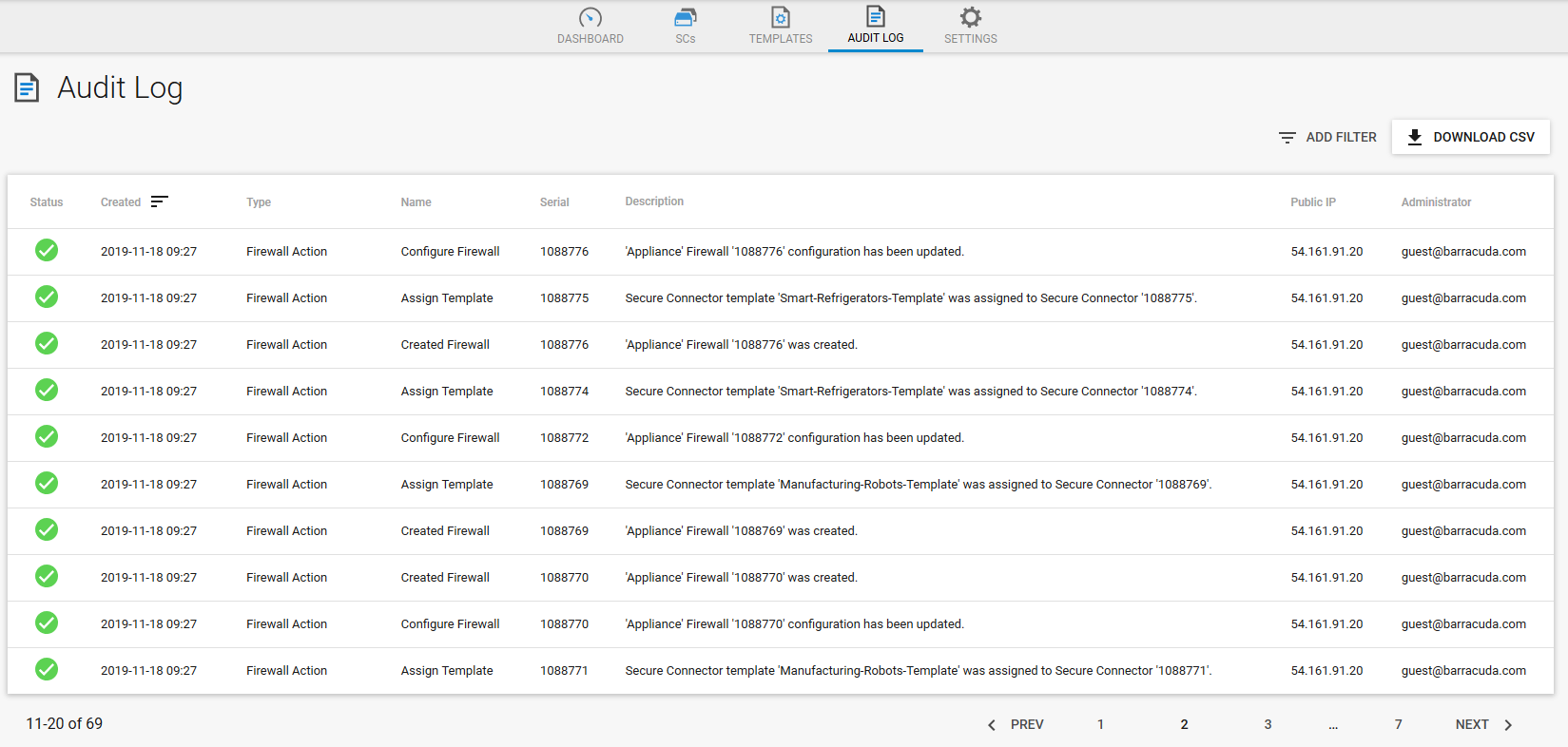 The following functions are available on the Audit Log page:
ADD FILTER - Click to filter the list of displayed log entries. Filters can be combined to provide more specific results. 
DOWNLOAD CSV -  Click to download the log entries as a CSV file.