Barracuda CloudGen WAN is a cloud-delivered service that combines the benefits of next-generation firewalls, secure SD-WAN, and cloud integration and automation to deliver a practical SASE solution. Via the web-based user interface, Barracuda CloudGen WAN provides companies a way to securely connect to Microsoft Azure Virtual WAN and the Microsoft Global Network backbone. All locations can be easily connected, secured, and managed with CloudGen WAN appliances.
Barracuda CloudGen WAN is ideal for companies of any size with cloud-first priorities, allowing them to move network infrastructure, routing, security, and remote access into the public cloud of their choice.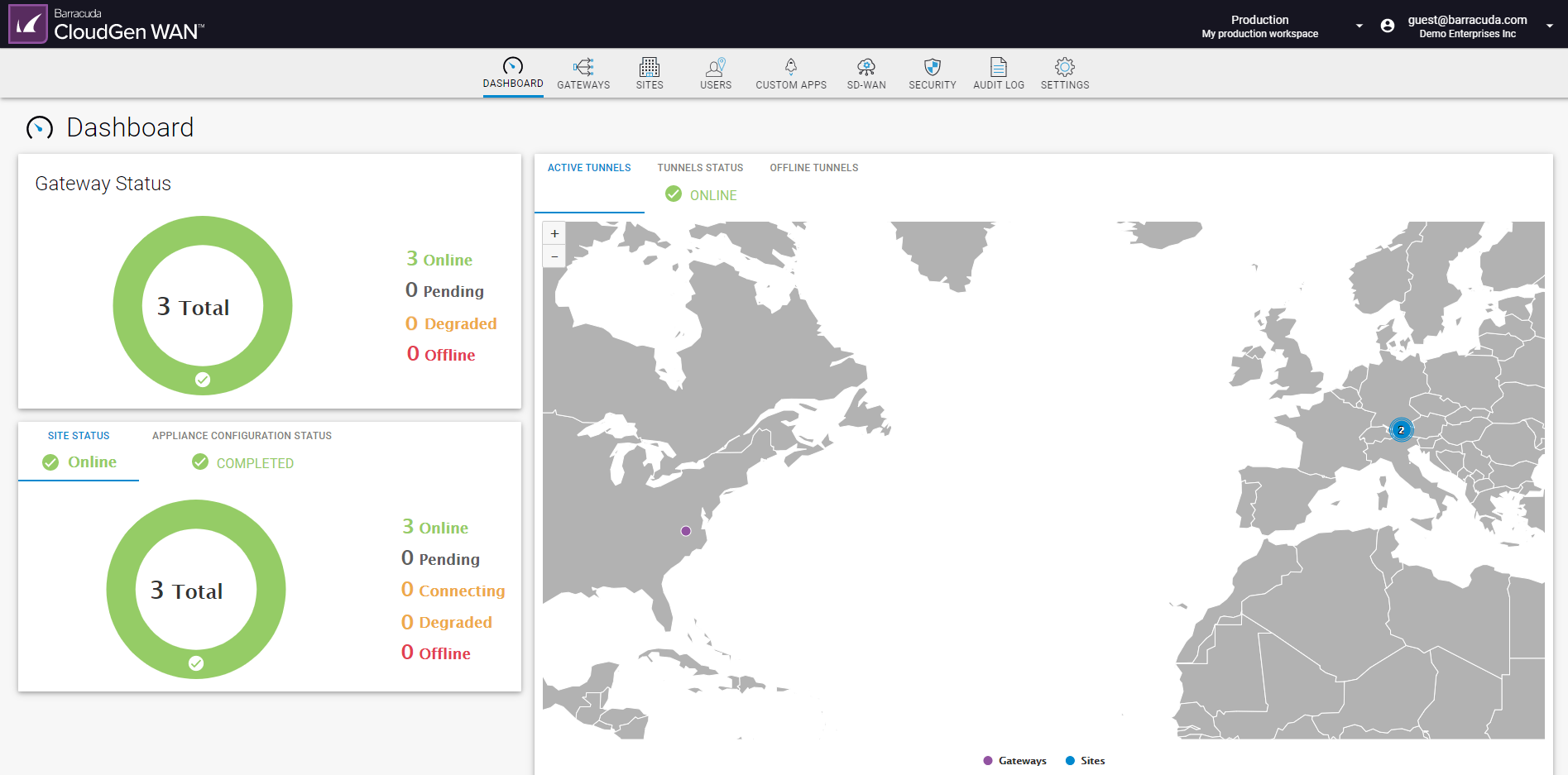 Perform the following with Barracuda CloudGen WAN:
Use SD-WAN as the on-ramp to Azure and the Microsoft Global Network
Use the Microsoft Global Network as your high-performance WAN backbone
Migrate legacy WAN networks to SD-WAN at a fraction of the time over existing solutions
Scale your SD-WAN network up and down dynamically
Optimize Microsoft 365 performance
Optimize cloud access out of the box with smart defaults for cloud and SaaS apps
Provide next-generation firewall security for branches without existing security solution
Provide web-content filtering to enforce access regulations
Replace inflexible MPLS by using the Microsoft Global Network as the backbone
Replace long-term lock-in for MPLS with monthly SaaS billings
Barracuda CloudGen WAN for Azure meets enterprise requirements for best-network security, massive scalability, automated deployments, and SD-WAN-enabled connectivity for business-critical applications.
First Steps with Barracuda CloudGen WAN
Follow the guides below to get Barracuda CloudGen WAN up and running: