The local Web UI is the web user interface of your local appliance. Unlike https://cloudgenwan.barracudanetworks.com, you can configure only the appliance you are connected to. The local Web UI is mainly used to establish a manual connection between your appliance and the Barracuda CloudGen WAN service, or for troubleshooting purposes.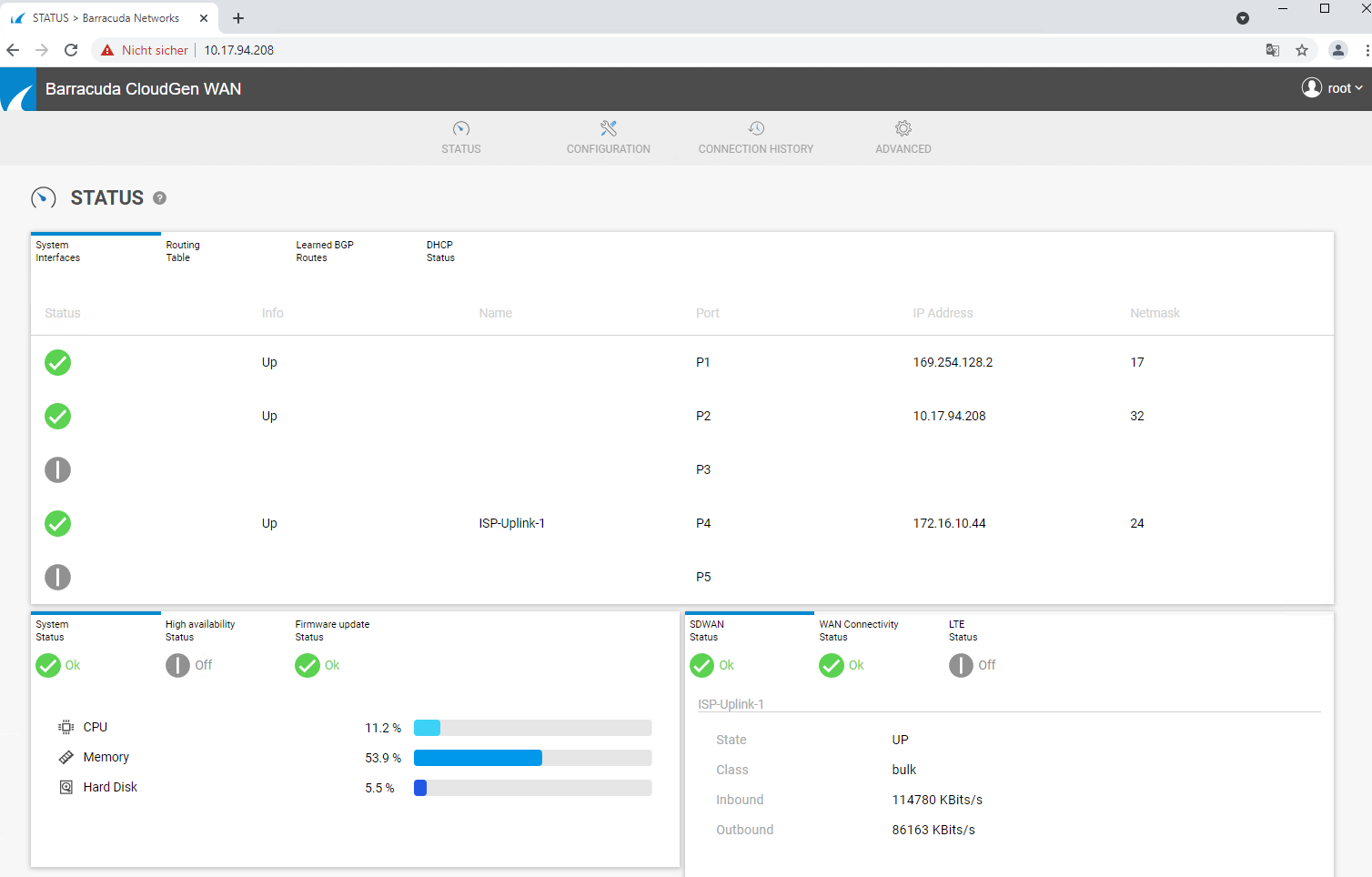 Connecting to Your Local Web User Interface
Open a web browser on a device in the same network as the appliance.
Enter https://<ip_of_appliance>.
Note the default ip address is 

192.168.200.200. 

Enter root as username and the password of the appliance and click SIGN IN.