Use the Reports page to view backup, export, and restore details. There is also an audit log of all activities in Barracuda Cloud-to-Cloud Backup.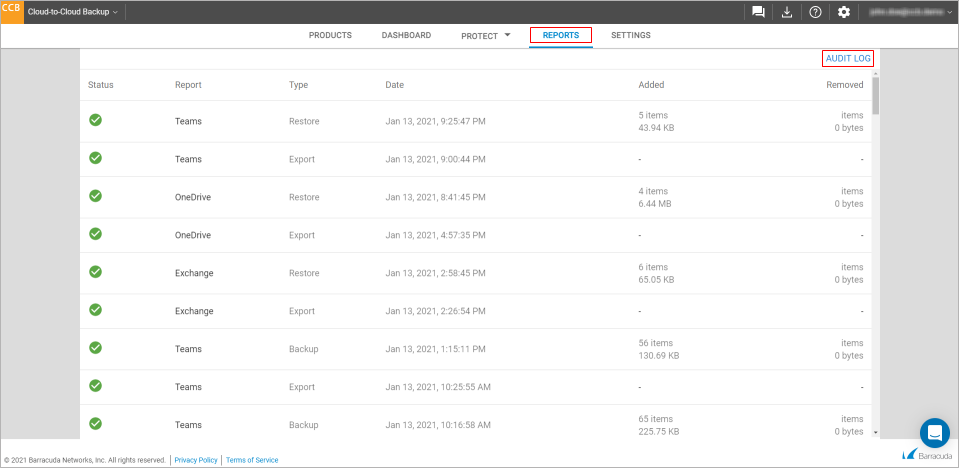 Reports
The Reports page provides a detailed report for each backup, export, or restore job that is run. In addition, any processes currently running displays. Reports include details such as error or warning status, data source, type of job, when the job started, size, and the number of new or removed items.
Click on any of the items to see the status and details of the backup, export, or restore job.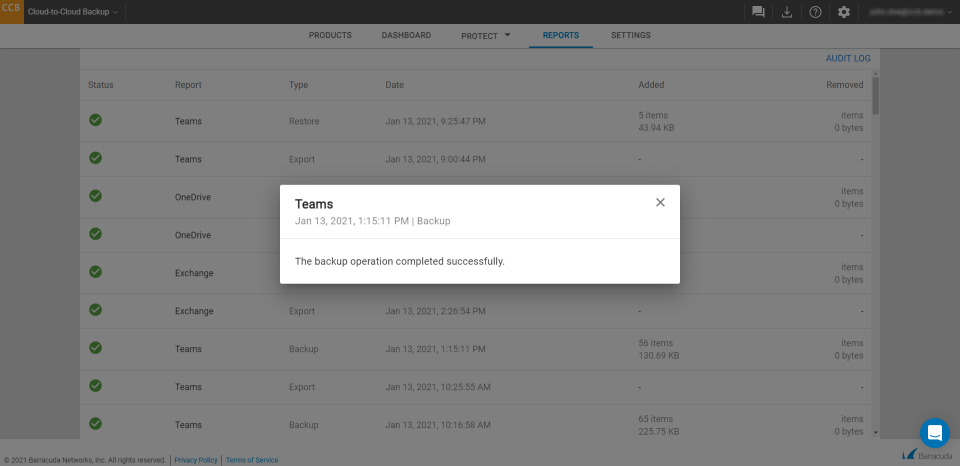 You can also download the item(s) you exported from the Protect page. Click Download next to the item(s) you want to download.
A single file export less than 4GB will download automatically. If you are exporting multiple files, the Download link will bring up a new page listing the ZIP file(s) in the export job. Note that you can only download the ZIP file(s) from this page. If the export job exceeds 4GB or 25,000 items, the page includes details of each ZIP file within the nested ZIP file. Use the browser download manager to select one or more download jobs at your convenience.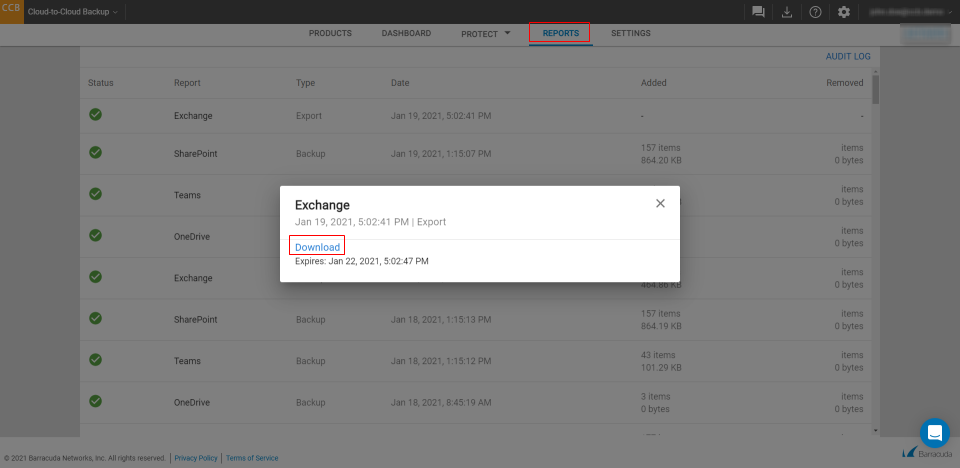 If there are any errors or warnings, a warning icon 

 will show in the status column. Click on the item to see details for why the job failed. 
Audit Log
The Audit Log displays a report of all activities in Barracuda Cloud-to-Cloud Backup by user, IP address, time, and description. Logged activities include log on authentication, changes to settings, changes to account information, when a backup, restore, or export job started, and more.
Click the calendar for log activities that occurred on a specific day.