How to Contact Barracuda MSP Partner Support
Barracuda MSP Partner Support hours are Monday - Friday 8 am - 9 pm EST. Contact Barracuda MSP Partner Support by:
Phone at 1-800-569-0155, option 1.
Live chat from the website or ECHOplatform portal.
During weekends and holidays, coverage during business hours is provided by email only.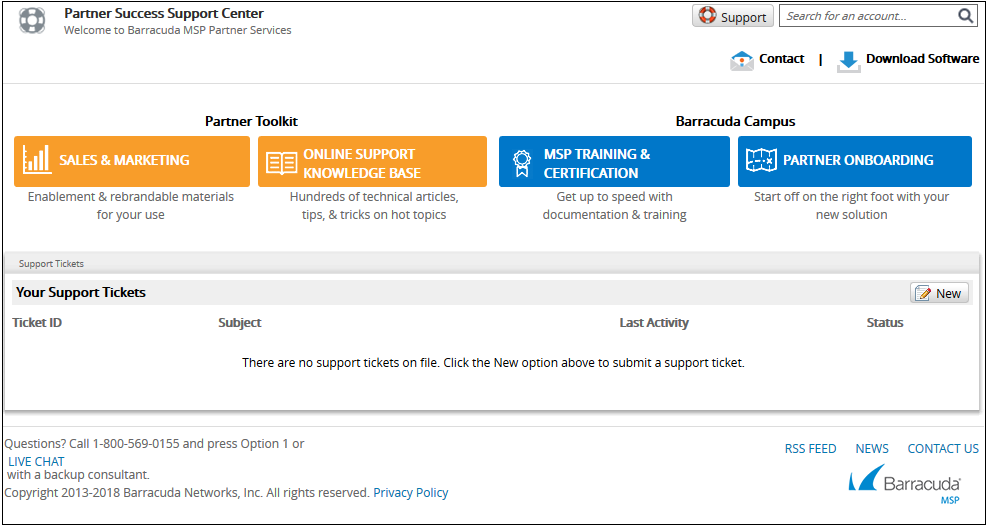 Common Issues You Can Check
Here are some common issues you can check before seeking support.
Access the logs for flagged issues through the management portal or on the local software.
When a failed backup notice is received, try to reproduce the issue or manually run a backup.
Check the network and environmental variables that could cause a backup to fail.

Check Event Viewer for corresponding errors
VSS writers
Permissions
Connection/Firewall/Anti-virus

Check the Knowledge Base for relevant articles.
Preparing for Support
When you contact the Partner Support Team, be ready to provide the following:
The user name of the account with the issue and the computer ID.
Any warnings, exceptions, or error messages.
If an existing case, have that case number available so Support can access it to find all relevant information. Depending on the backup solution, a remote connection to the machine may be necessary.