When Email Gateway Defense determines an embedded web link is fraudulent or inappropriate, a security warning displays onscreen with the available actions.
Blocked Categories
Blocked categories include:
Hacking
Phishing Attacks
Spam
Typosqatting
Spyware
Malicious Sites
When a link containing a blocked category is detected, a Security Warning displays. For example: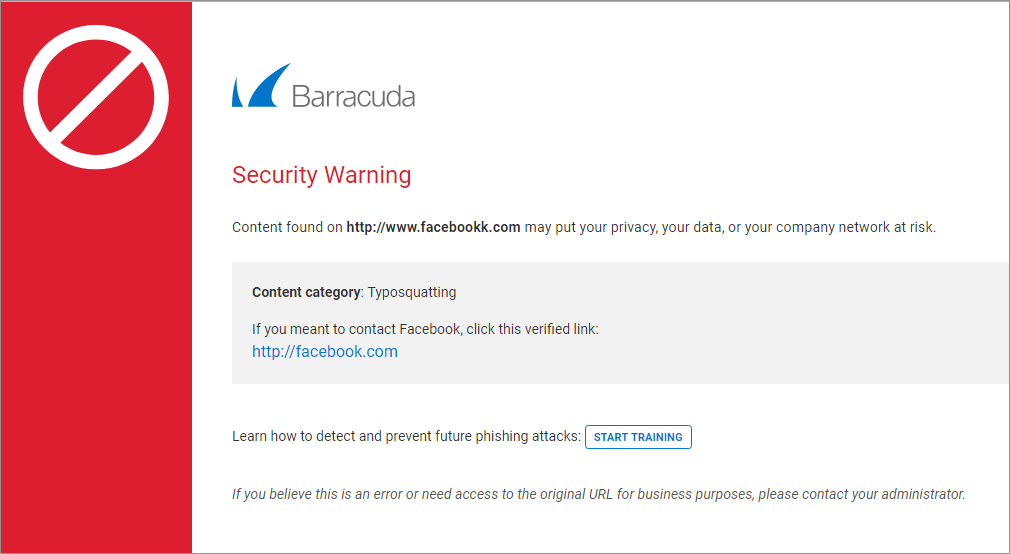 If a typosquatted link is detected in a user's email, the Security Warning page displays the fraudulent or inappropriate link (which cannot be clicked) and supplies a verified link to the valid domain.
Learn to Detect and Prevent Future Attacks
There are short, end-user training exercises integrated into the Security Warnings to help users understand what they did wrong and teach them how to identify threats in the future.
Spam Content Category Examples
Typosquatted Content Category Examples