What´s New in Version 1.0.0.232
Barracuda Firewall Insights
The firmware release 1.0.0.232 is the initial release of Barracuda Firewall Insights and the product launch. Barracuda Firewall Insights is a reporting and analysis device designed for all Barracuda CloudGen Firewall deployments. It can be installed on various virtualization solutions.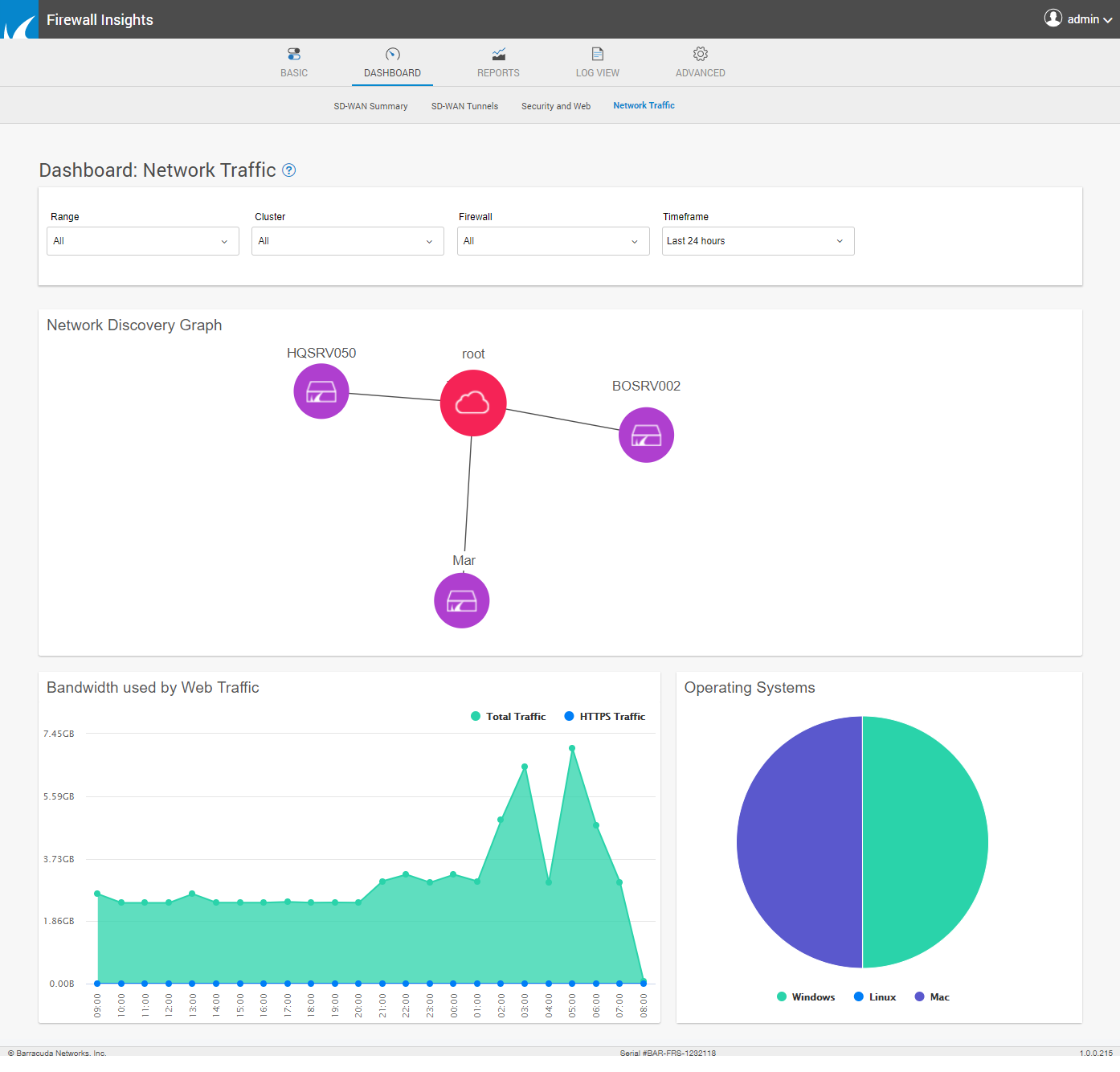 Barracuda Firewall Insights aggregates and analyzes the following data:
Firewall activity data.
SD-WAN statistics.
Information on detected threats.
In addition Barracuda Firewall Insights provides predefined reports.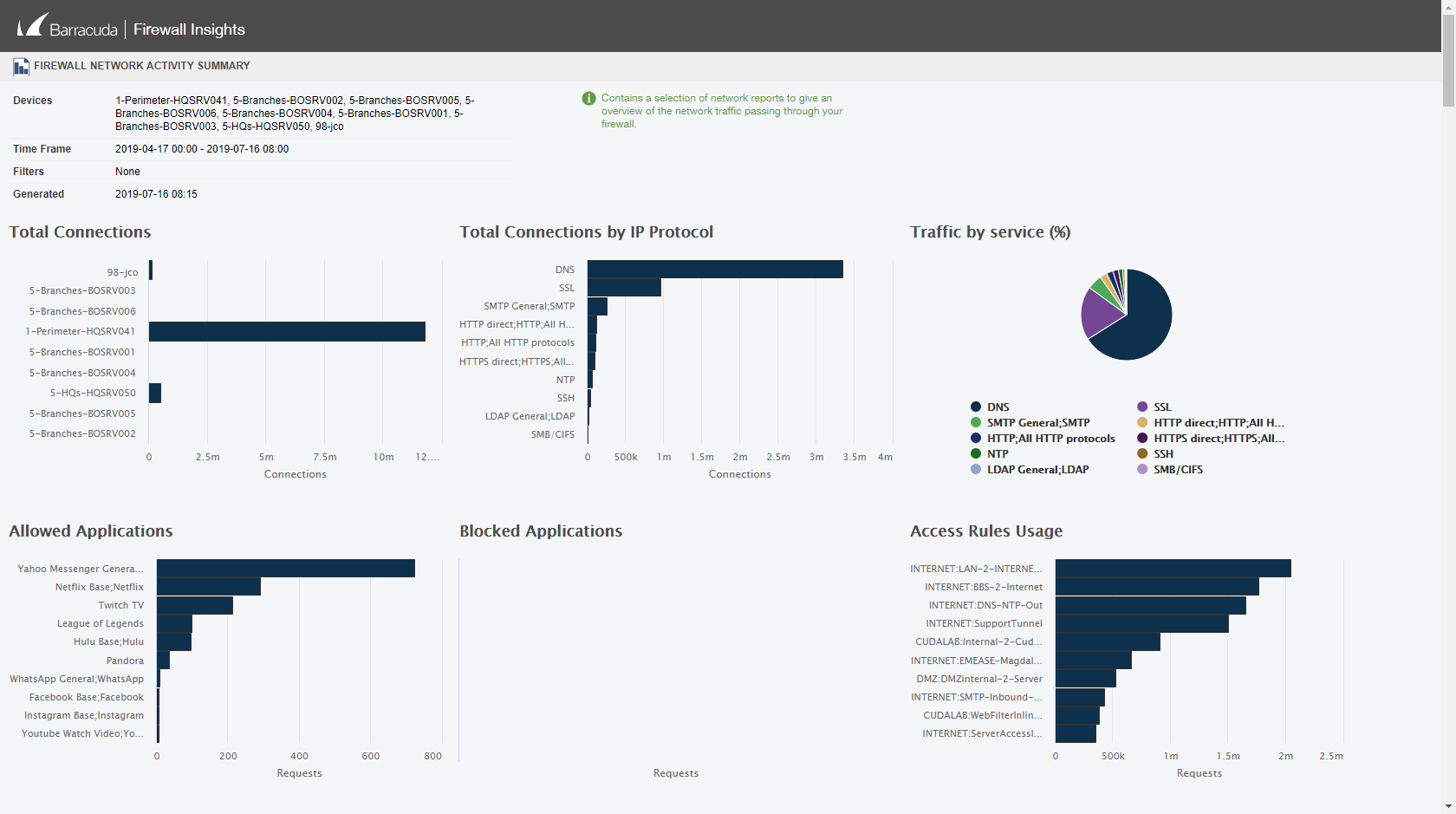 Improvements Included in Version 1.0.0
Automatically consolidates and analyzes data from all Barracuda CloudGen Firewall deployments.

Includes SD-WAN and Web Reporting dashboards.

Provides a status overview for the entire WAN.

Provides details and availability of SD-WAN connections.

Provides

transport details.

Provides

security, web, and network traffic details.

Provides directly available data in user-friendly graphical form.




Provides predefined reports, including summary reports, for areas like safety & liability, network activity, web activity, security, and productivity.

All reports can be customized for individual time frames and can include all of the deployed firewalls or just a subset thereof (e.g., only the WAN for a specific region or country).

 

Contributes to longer SSD lifetimes of your CloudGen Firewall devices and helps save disk space.

 

Expands archiving since a CloudGen Firewall retains data for a maximum of 7 days and Firewall Insights caches data for up to 12 months.
Current Known Issues
In rare cases a reboot is required to restart the Insights services. After the reboot wait for a couple of minutes until all services have started up again.