The Log View tab allows you to centrally view and filter the events of the activity and threat log of every connected CloudGen Firewall, thereby helping you to keep track of both actions performed  by the firewall devices and threats. Use various filters, as described below, to tailor the information to your needs.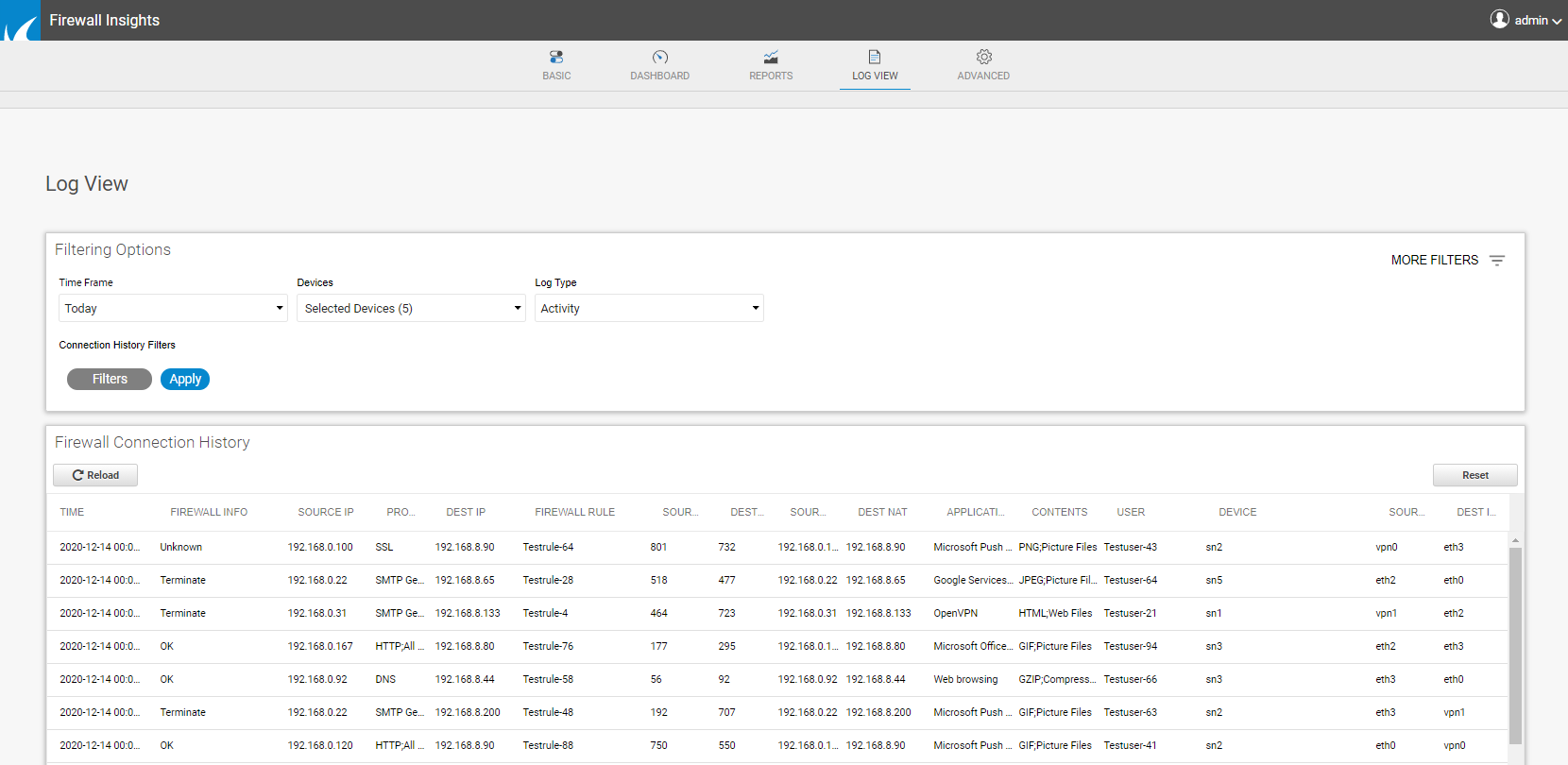 Display the Information Using Filters
To show events, go to LOG VIEW.
Click More Filters on the top right.
The following filters are available:


Time Frame – Choose a time frame from the drop-down menu to specify the time frame you want to show the data for.
Or, specify a custom time frame. Choose Custom from the drop-down menu, and enter the start and end date next to Start and End.
Devices – Select the devices you want to show the logs for.
Log Type – Choose between Threats and Firewall Connection History from the drop-down menu.

You can select the logs shown by selecting additional Threats Filters / Firewall Connection History Filters from the drop-down menu, e.g., source IP address, destination IP address.
To add more than one additional filter, click the + icon and select one from the drop-down menu.

In the log section below the filters, the logs are displayed that match your filters.
Click Reload to reload the logs displayed after you make changes to the filters above.