The section Energize Updates contains the version of the report and security definitions currently installed on Barracuda Firewall Insights and a link to the Release Notes. Energize Updates can be automatically enabled or disabled.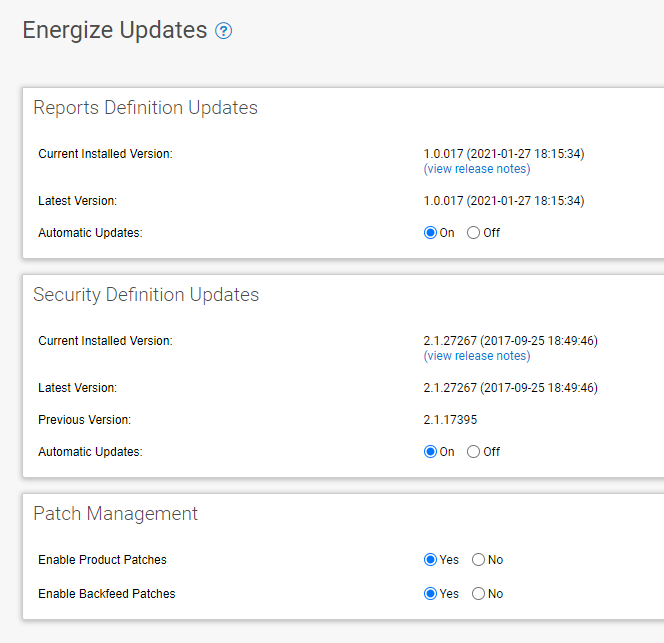 To check the currently installed version:
Go to ADVANCED > Energize Updates.
In the Current Installed Version sections, you can see the currently installed version of reports and security definitions.
Click View release notes to read the release notes for the currently installed version.
When the Update link is active, click it to update your version immediately. The Update button is available when the Current Installed Version is older than the Latest Version.
Set Automatic Updates to On (recommended) or Off to enable or disable automatic installation of Reports Definition Updates and Security Definition Updates.
Patch Management
The Patch Management section allows administrators to enable or disable the installation of product patches. To do so, set Enable Product Patches to Yes or No.
Set Enable Backfeed Patches to Yes or No to enable or disable the installation of patches that return a value to Barracuda, such as a status.
To apply configuration changes in the Patch Management section, click Save Changes.