Click the video below for an introduction to using Avast Business Antivirus in Barracuda Managed Workplace: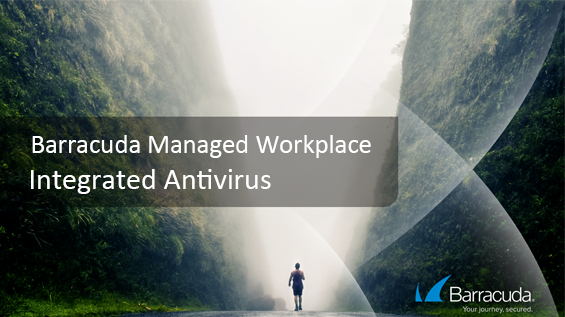 Barracuda Managed Workplace includes an Avast Business Antivirus integration within Service Center, allowing you to configure antivirus policies and deploy them to devices in your customer sites without leaving Service Center. This Avast Business Antivirus integration is included with your Barracuda Managed Workplace license, however you must purchase Avast Business Antivirus licenses from your sales representative to use this feature. Avast Business Antivirus offers an entry point for you to up-sell security services in addition to traditional remote monitoring and management.
Antivirus security is an important component of any managed services offering, and having Avast Business Antivirus integrated with Barracuda Managed Workplace allows you to:
Set up as many antivirus policies as you require
Deploy the antivirus policies to devices
Run antivirus scans
Keep track of Avast Business Antivirus licenses on device
Alert on threats detected, and act on those alerts as needed
Run single-site, multi-site, and device reports.
For example, you can create unique antivirus policies for different client sites. Or, you can create antivirus policies that correspond with the levels of service you provide via service level agreements.