This section describes how you can analyze the data you receive from recipients' interaction with your campaign materials.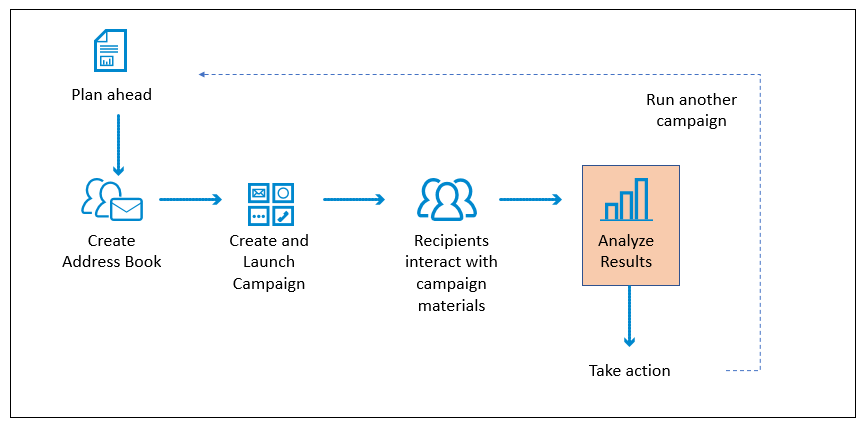 The various pages under Results enable you to view results of your campaigns in different ways.
Results pages enable you to export data. Refer to How to Export Data for details.
Articles in this section describe how to work with results.
The following pages are helpful when you are getting started:
Refer to Working with Results Tables for information that pertains to all types of Results pages.