After you run a campaign, you might want to analyze the results without revealing personal information about the people who received the campaign. For example, you might want to know how many users clicked a phishing link, but you do not necessarily need to know which users clicked the link. You can use the Anonymizer utility to remove personally identifiable information from the Address Book used with a campaign. 
The following images show an address record in an Address Book before and after using the Anonymizer utility.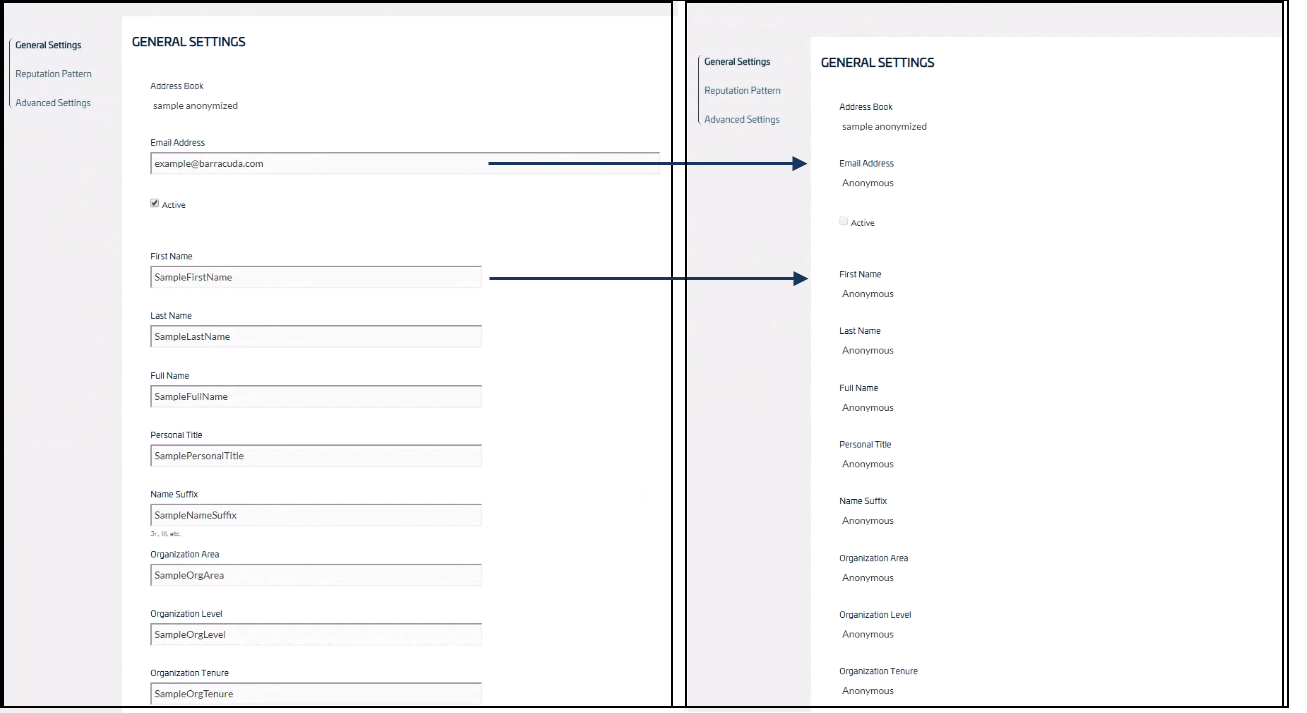 To make contacts anonymous:
Navigate to System > Anonymizer.
Click New.
Select the Address Book you want to anonymize.
Click Save.
Review or specify the following information:

Address Book – Confirm the Address Book you want to sanitize, or select a different Address Book here.
Target Field Selection –

By default, all fields are made anonymous. Select any fields within the Address Book that you do not want to make anonymous.

Note that some check boxes are not modifiable because the information the fields contain is required.

Click Save to save your changes and come back to this request later.

When you are satisfied with your settings, in the Stage section, click  to move to the Confirmed Stage. This process takes about 15 minutes. 

Click Done.