This article refers to the Barracuda PST Enterprise version 3.1 or higher.
Run the PST Enterprise Client application using the command line given on the website help page to start discovering PST files.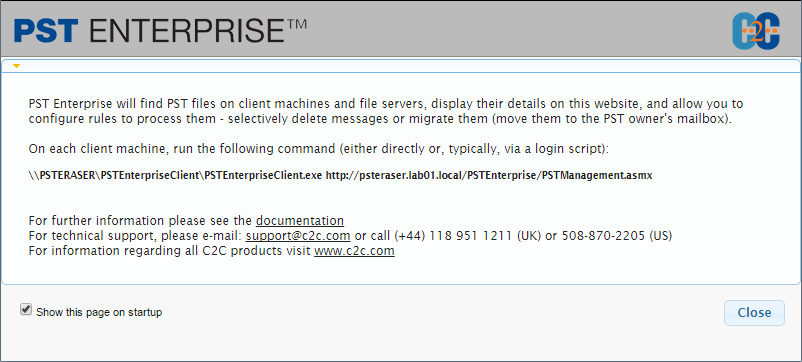 As PST files are located, the PST Enterprise Client uploads information about each PST file and displays the information in the Assigned PSTs and Unassigned PSTs tabs depending on the file status.