This article refers to the Barracuda PST Enterprise version 3.1 or higher.
A security prompt displays when the PST Enterprise Client is launched when the file location is determined to reside outside of the local network: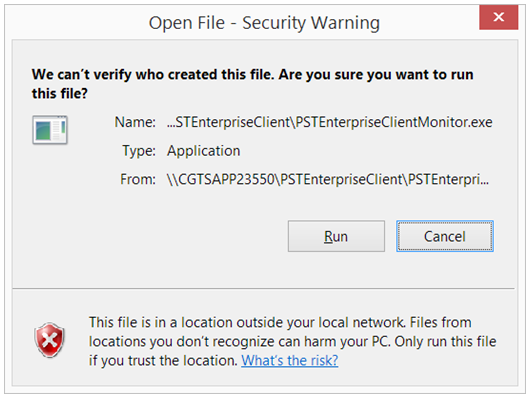 When you access a local area network (LAN), an intranet share or an intranet website using an IP address or fully qualified domain name (FQDN), the share or website can be identified as outside of the local Intranet zone.
To resolve this issue, add the local Intranet zone in Internet Explorer using the instructions in the Microsoft Support article Intranet site is identified as an Internet site when you use an FQDN or an IP address.