You can deploy multiple virtual WANs (e.g., production and testing) with multiple Barracuda SecureEdge gateways and multiple sites connected to each gateway. You can also integrate the Barracuda CloudGen Firewall with Barracuda SecureEdge. Each site is connected to the Barracuda SecureEdge gateway using TINA, the Barracuda VPN protocol. TINA is a proprietary extension of the IPsec protocol developed to improve VPN connectivity and availability over the standard IPsec protocol and uses AES256 cipher for the VPN encryption. Barracuda SecureEdge uses BGP for routing.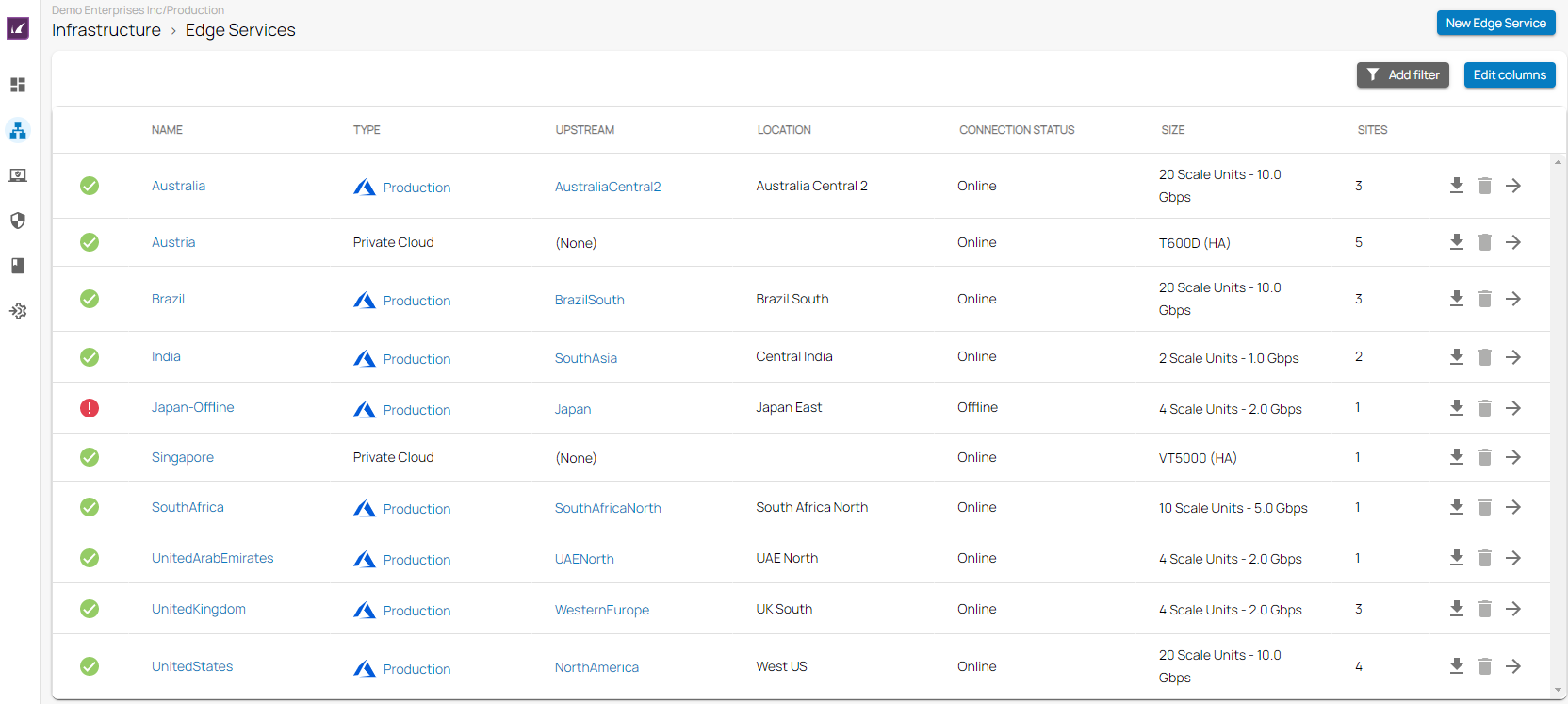 In the Barracuda SecureEdge user interface, you can easily switch between the virtual WANs, and display the SecureEdge gateways for each virtual WAN and number of connected sites. To switch between the virtual WANs, click on the name assigned to the virtual WAN during deployment.
Before You Begin
For Microsoft Azure:
Create a Microsoft Azure account.
Subscribe to the Barracuda SecureEdge service in Microsoft Azure if you are using Barracuda SecureEdge for the first time. For more information, see Getting Started.
For instructions on how to set up the basic configuration in Barracuda SecureEdge, see Getting Started.
For information on hardware deployment, see Hardware Deployment and Hardware Models.
For information on virtual deployment and virtual models, see Virtual Systems (VTx) Deployment.
Further Information