Impersonation Protection alerts the administrator when it detects an account takeover via email and from within Barracuda Account Takeover.
For details on handling an account takeover alert, refer to Handling an Account Takeover.
Alert Frequency
An alert is sent as soon as a user account is determined to be compromised. To prevent inundating the system with alerts, only one alert is sent per day for the same compromised user account. If you take steps to secure this user account so it is no longer compromised, additional alerts will not be sent. As long as the user account remains compromised, Impersonation Protection will continue to send a maximum of one alert per day.
Viewing Alerts
To view alerts:
From the Spear Phishing Protection page, in the Account Takeover Protection section, click View Account Takeover Alerts.
Alternatively, click the menu button in the top left corner and select Account Takeover Protection. The Alerts tab displays. 
The Alerts table keeps a record of alerts created for your account. Alerts are labeled as follows:
Not reviewed – You have not addressed the alert.
Reviewed – You clicked Create Incident for this alert. It is marked as Reviewed regardless of whether you completed the incident creation.
False Positive – You determined the activity was legitimate and reported it as a false positive.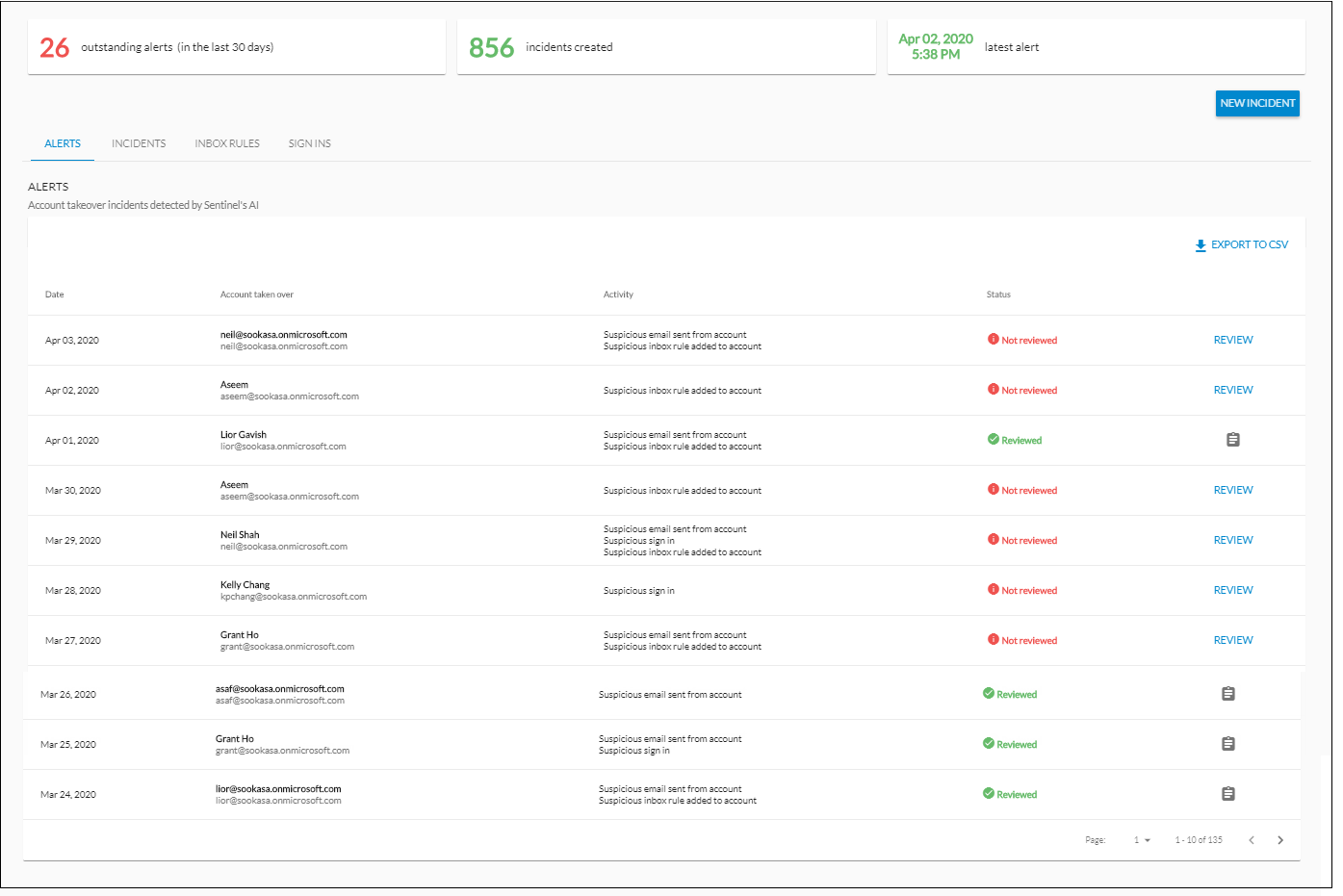 Reviewing Details
To review details, click Review or click the clipboard icon

.  Available information displays on the three tabs: Emails Sent, Sign Ins, and Inbox Rules. In the example below, you can see there are zero emails sent, five sign ins, and no inbox rules.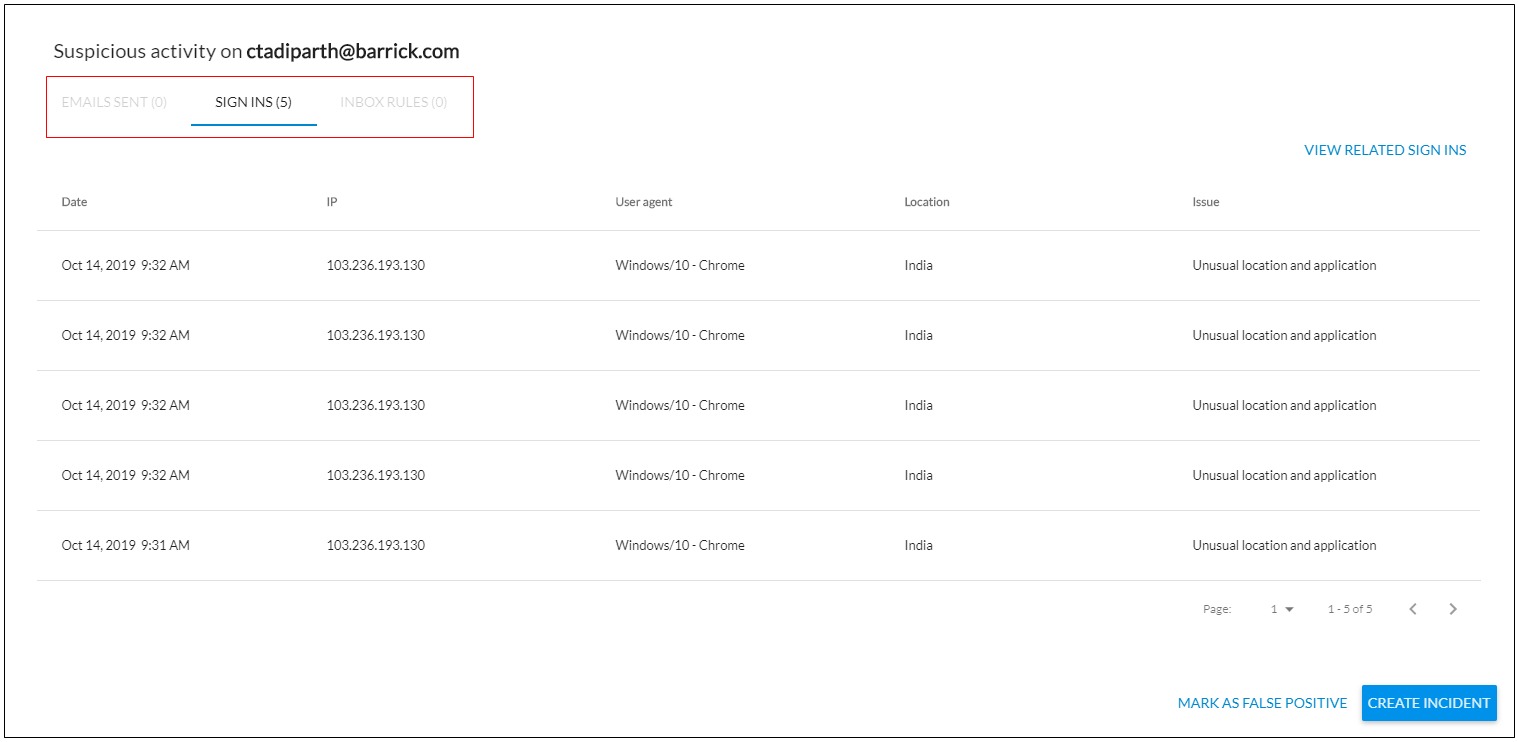 From here, you can view details of the emails sent.
Create an Incident
If you determine that an account has been compromised, you can create an incident right from the alert. Click Create Incident. Follow the instructions in Handling an Account Takeover.
Note that if you create an incident from an alert, the incident might be based on an inbox rule or suspicious sign in. In these cases, you know which of your accounts was compromised, but you might not have a suspicious email. When you are working with the wizard, you can specify that you do not have a sample of a malicious email.
Incidents display on the Incidents tab. 
Report False Positive
If Impersonation Protection detected suspicious activity, but you are certain the activity was legitimate, click Report False Positive.
For more information on false positives and reporting false positives from other locations, refer to False Positives.
Sign Ins Tab Information
On the Sign Ins tab, you can see the date, IP, user agent, location, and issues of suspicious sign ins. Click View Related Sign Ins to view legitimate sign ins in addition to the suspicious sign ins.
Note that this data is stored for 30 days, so if an alert is more than 30 days old, it is not possible to show all sign ins.
In this view, highlighted rows show events that triggered an Account Takeover alert.
Alert Email Messages
Alert messages can be sent to the administrator with information about the event including the potential target of the account takeover, details of the event, and reasons account takeover is suspected.