Before generating a PDF report that you can brand with your company's information and send to your customer, you must first scan a site for a security assessment.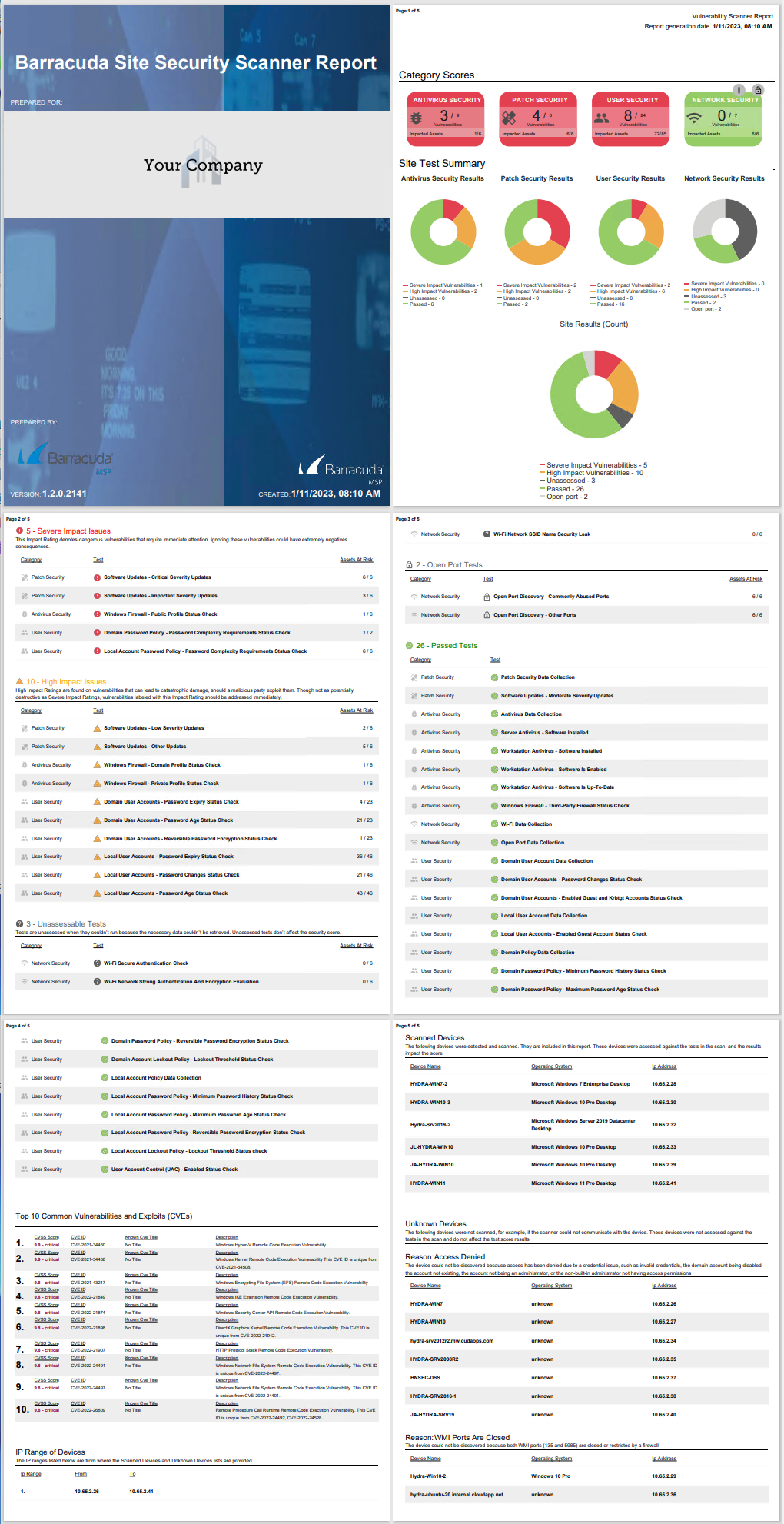 Once you have scanned a site, you can generate a report from the Results page.
To generate a PDF report of your customer's security scan results, on any tab of the Results page, click Generate Report on the right side.

When the Generate Report dialog box opens, you can customize the report. You can:
add the name and logo of the customer the report is generated for
add the name and logo of the company generating the report
choose whether to include the information of the devices that have been scanned, the IP range that was scanned, the top ten CVEs from the scan, and/or any unknown devices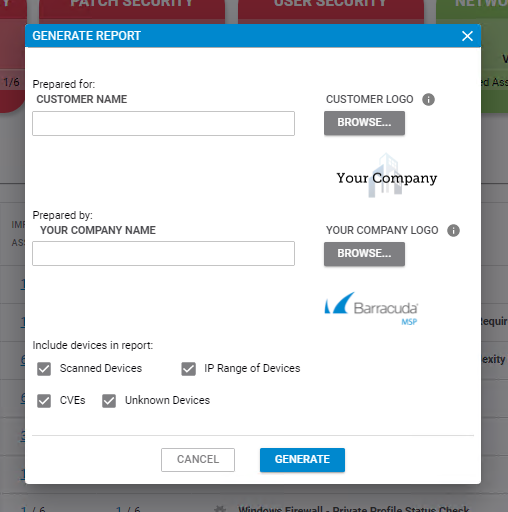 When you have filled out your options, click Generate, then type a name for the report PDF.
To open the PDF, navigate to where you saved the PDF and double-click the file to open it.