Yosemite Server Backup version 10.6.00.60036 introduced a bug that prevents the overwriting and formatting of media in certain removable device types. Specifically, it affects:
removable media devices (e.g., external USB drives)
removable cartridge devices (e.g., RDX drives)
Note: It does not affect Virtual Library Devices or tape drives.
If you have one of these devices and it contained Yosemite Server Backup media prior to your updating to version 10.6.00.60036, if you attempt to overwrite a backup or manually format the media, you will see the following error: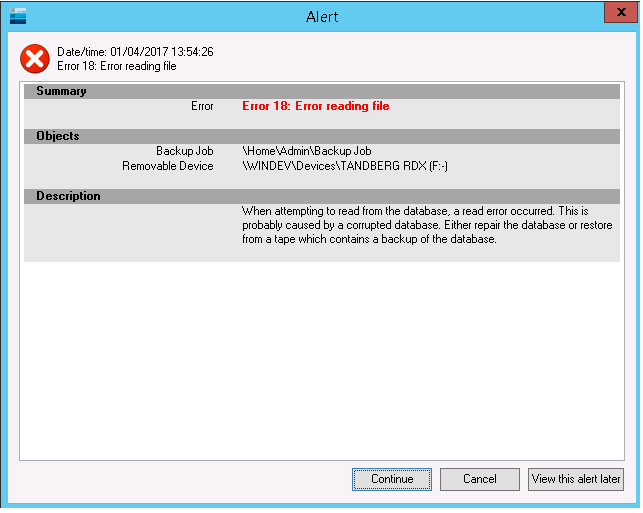 This issue is now resolved in hotfix release 10.6.00.60037.
If you did not use release 10.6.00.60036, you can use release

10.6.00.60037 without issues.

If you did use release

10.6.00.60036 and saw the error message shown above, you must erase the media manually before continuing. Follow the steps below.
To erase the media manually:
Open Yosemite Server Backup.

Locate the device you tried to overwrite or format.

It should show an error in the

Element Status

column.

Verify that this is the correct device, to ensure that you do not erase the wrong device.

Click Erase, as shown in the image below.

You can now back up or manually format the device using Yosemite Server Backup version

10.6.00.60037.