Use the System page to manage the Barracuda Backup firmware version and settings, and access software downloads.
Firmware
The Firmware Settings page displays the current version of the installed firmware, and allows you to set your Firmware Upgrade Policy and install a new firmware release based on the selected policy. Additionally, you can view Barracuda Backup release notes including new features and resolved issues.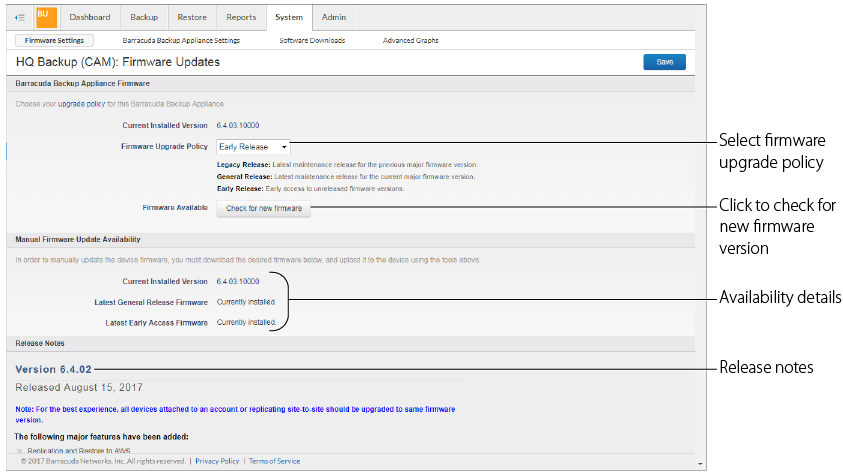 Backup Appliance Settings
This page contains details about your appliance including the backup appliance name, time zone, location, and display group. You can also also configure settings for the Backup Export Tool.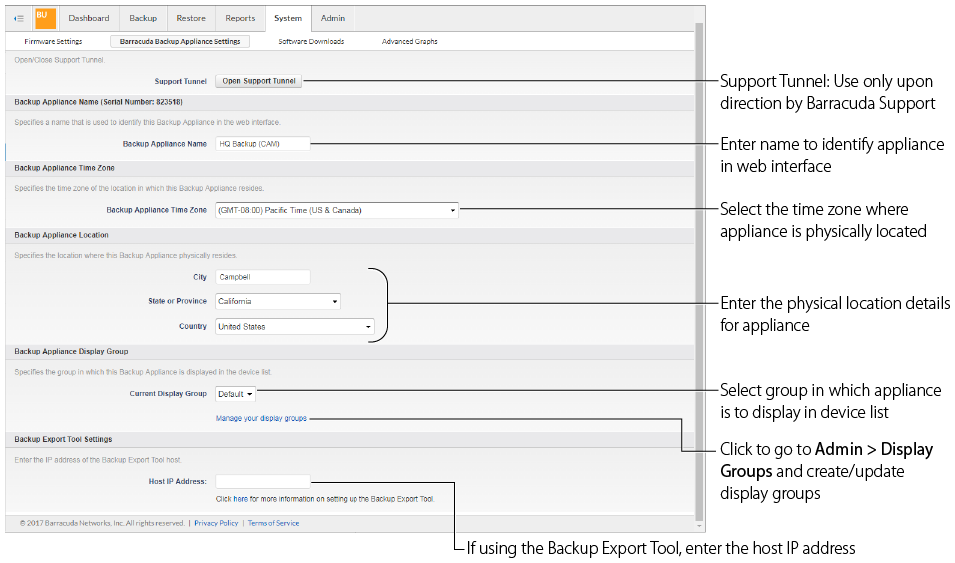 Software Downloads
Download tools for use with Barracuda Backup.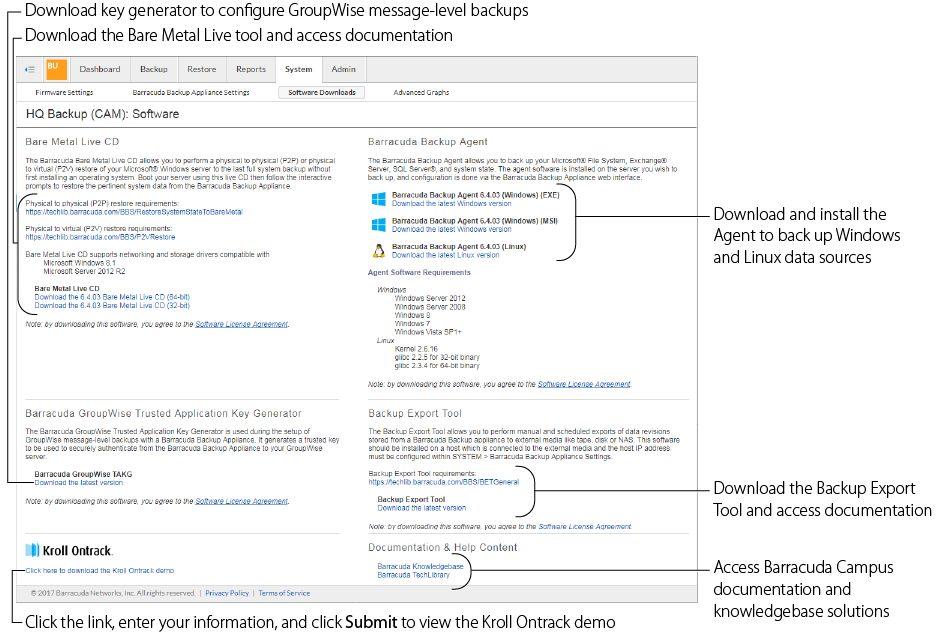 Advanced Graphs
View detailed system performance information about the Barracuda Backup device.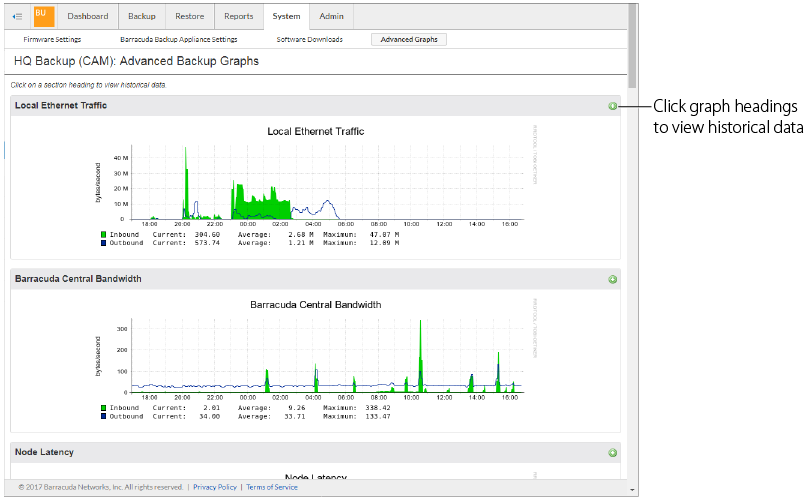 Troubleshooting
Use the System > Troubleshooting page when Barracuda Technical Support needs to troubleshoot a Barracuda Backup appliance linked through Barracuda Cloud Control. The technician uses the VPN tunnel between the appliance and the Barracuda Cloud Servers.
Use the following steps to open a support tunnel through the Barracuda Backup web interface:
Log in to https://login.barracuda.com/, and select the appliance in the left pane.
Go to System > Troubleshooting page, and click the toggle to Open a support tunnel.
Select how long to keep the support tunnel open:

Indefinite – When selected, the support tunnel remains open until manually closed.
Customize – When selected, enter the number of Hours or Days until the support tunnel expires.

Click Open.
Once troubleshooting is complete, if you selected Indefinite, click the toggle to Close and disable the support tunnel. If you selected Customize, the support tunnel automatically closes based on the selected support tunnel expiration time.