This article refers to firmware version 3.6.1.009 and higher running on a configured Barracuda Load Balancer 340 or higher.
For a list of requirements, refer to Microsoft Lync Server 2010 Deployment.

Lync Server Front-End Server Deployment Options
As the servers in a Lync Server enterprise pool communicate with each other using the VIP address of the pool, create a TCP Proxy Service and associate the servers with it to facilitate this communication. The servers and the Barracuda Load Balancer must be deployed using a one-armed topology in either a single or multiple subnet configuration.
Deploying internal Lync pools using a two-armed Route-Path topology, Direct Server Return (DSR) or Bridge Mode does not work and is not supported.
Lync Edge Server Deployment Options
Load balanced Edge deployments are supported using either a one-armed Route-Path topology using a TCP Proxy Service or a two-armed Route-Path topology using a Layer 4 Service. For maximum performance, a two-armed Route-Path topology is recommended.

Deployment Options
Figure 1 shows an example of a complete Lync deployment with Barracuda Load Balancers. This example is referenced in the deployment tasks detailed in the sections that follow.
Note that in this example, the Edge deployment uses a two-armed topology while the Front-End deployment uses a one-armed configuration.
Figure 1. Lync Deployment Example.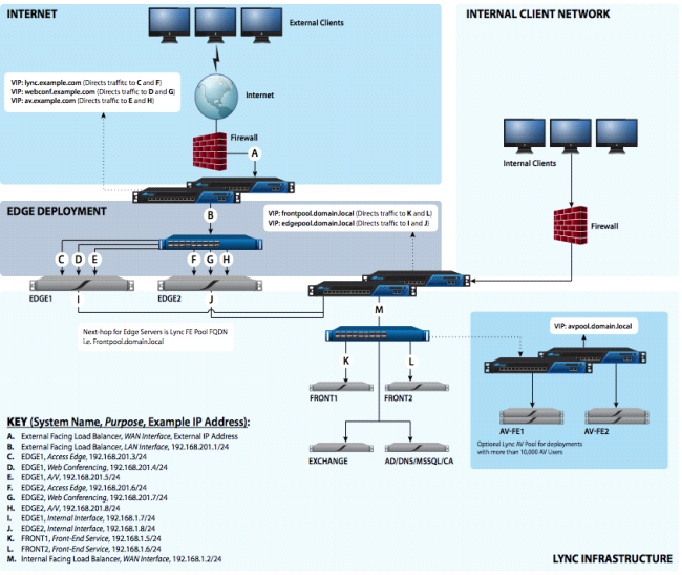 Figure 2 shows an example of a one-armed edge. This deployment example is very similar to the deployment shown in Figure 1, with the difference being that the Edge deployment uses a one-armed topology. Use the references in the deployment tasks in the following sections for both deployment examples.
Figure 2. Lync Deployment Example Using a One-Armed Topology.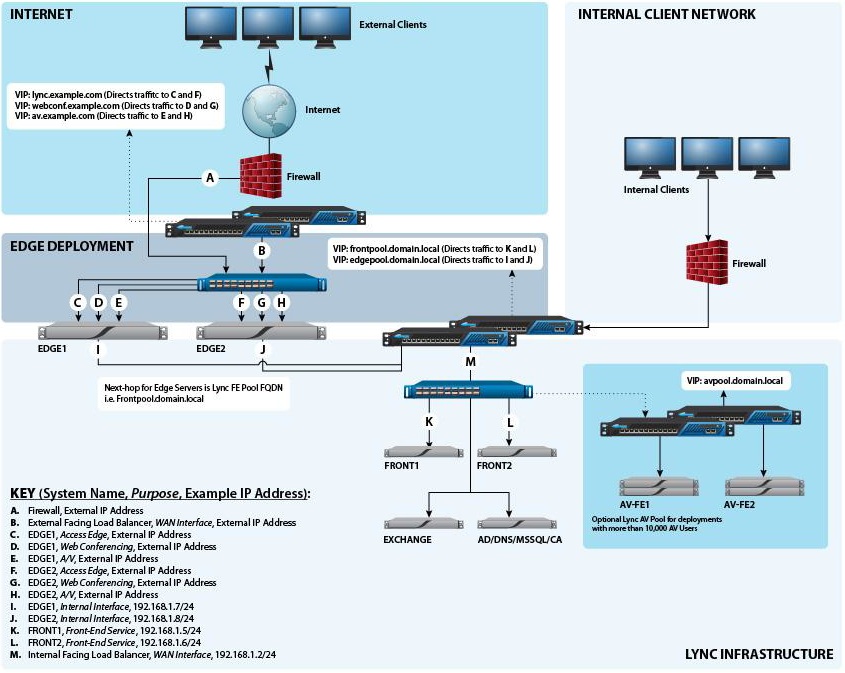 Proceed to How to Deploy with Microsoft Lync Server 2010 or deployment tasks required to deploy the Barracuda Load Balancer in a Lync Server 2010 environment.
Next Article