One click on a malicious link is all it takes to unleash the worst the Internet has to offer. Click Thinking content encourages users to think before they act, providing helpful examples and insights that make training and learning fun. It also covers a wide range of information security topics relevant to today's security-aware companies.
Click links on this page to download complimentary content.
Click Thinking – November 2022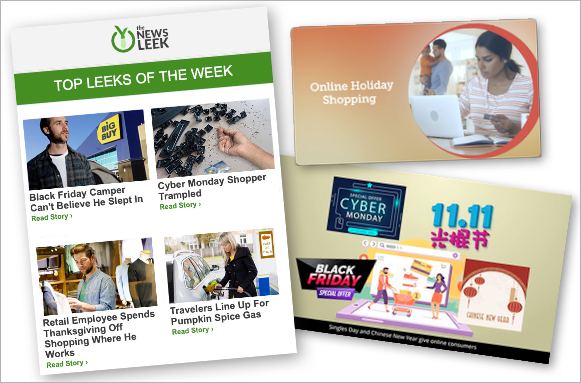 Click Thinking – September 2022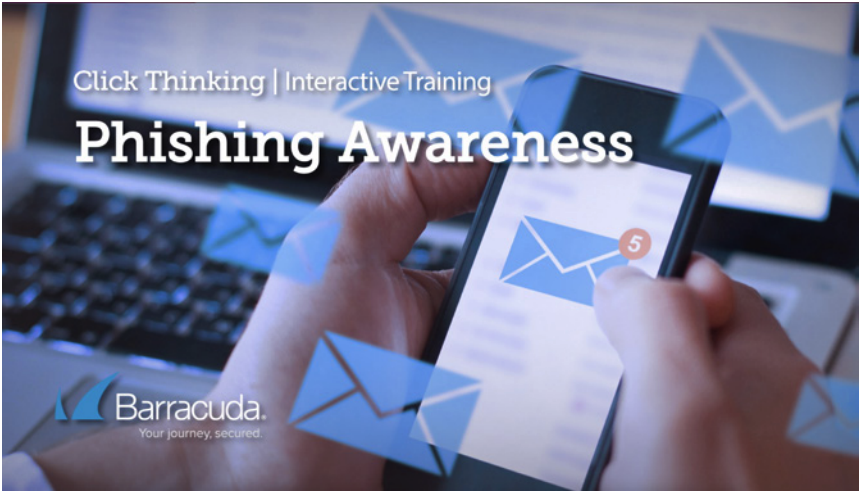 Click Thinking – July 2022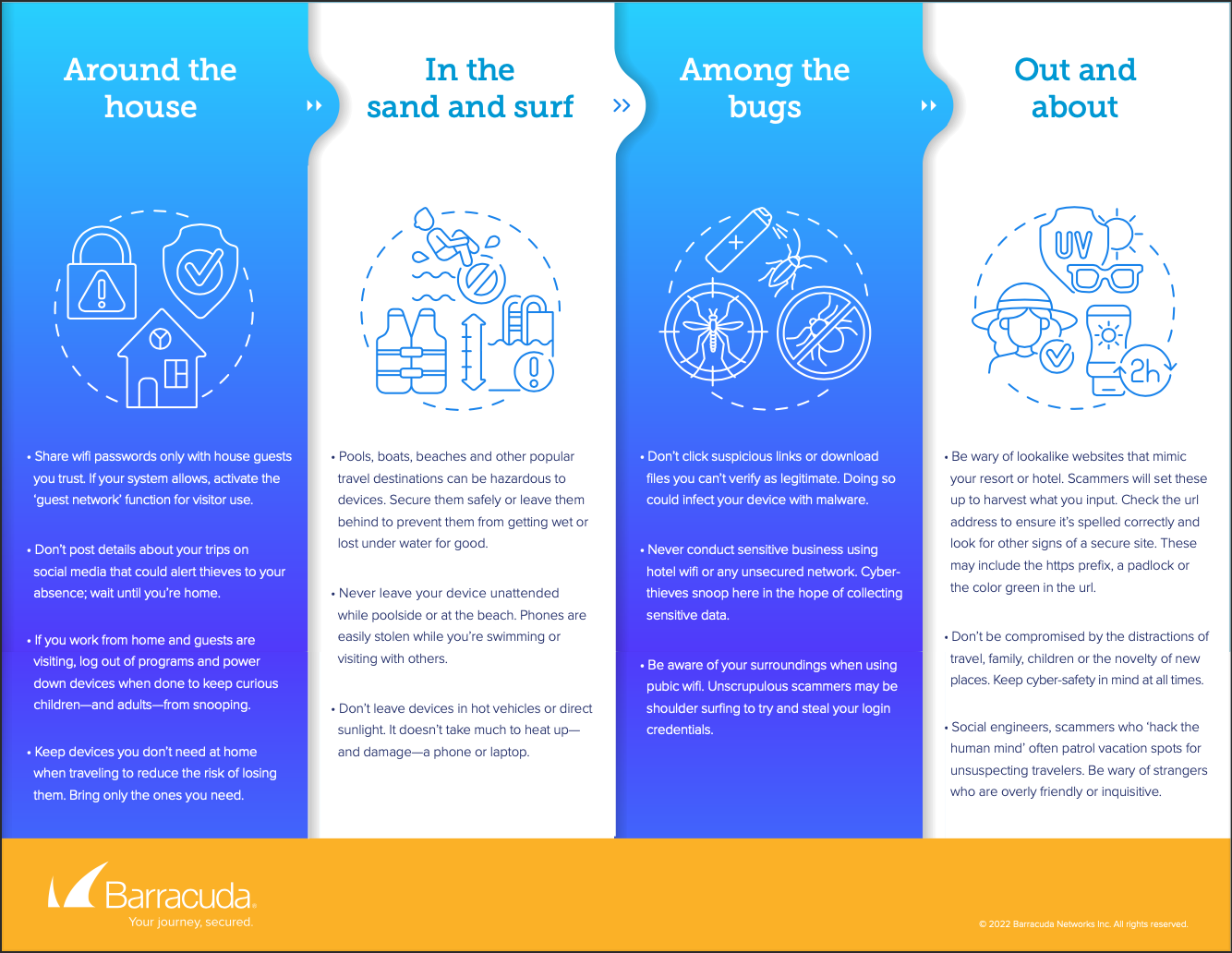 Click Thinking – June 2022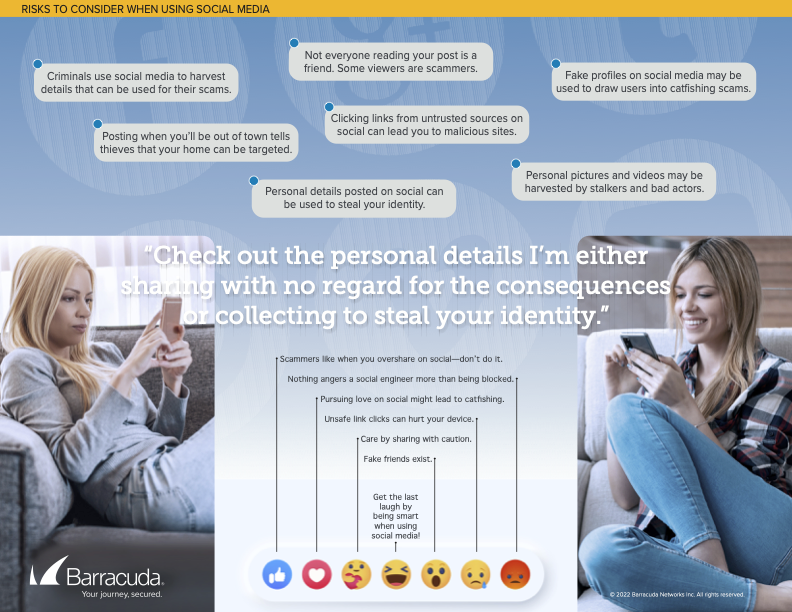 Click Thinking – May 2022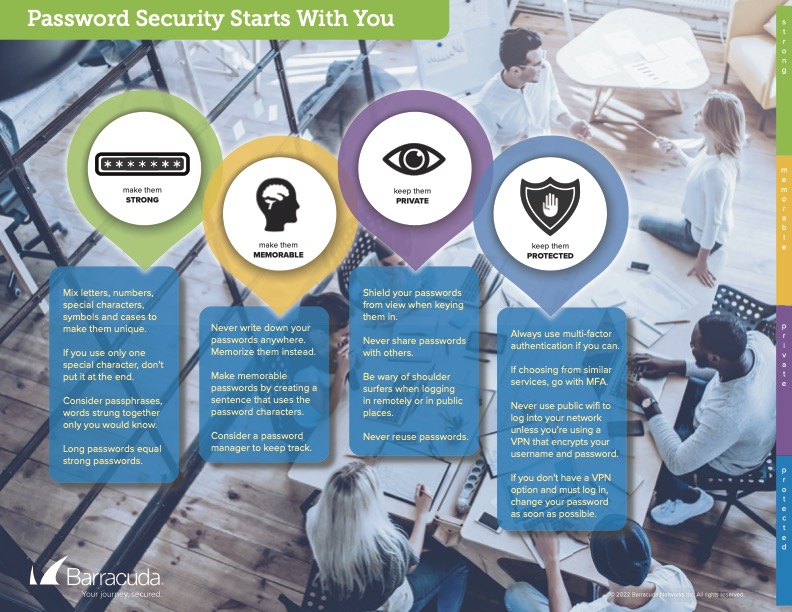 Click Thinking – April 2022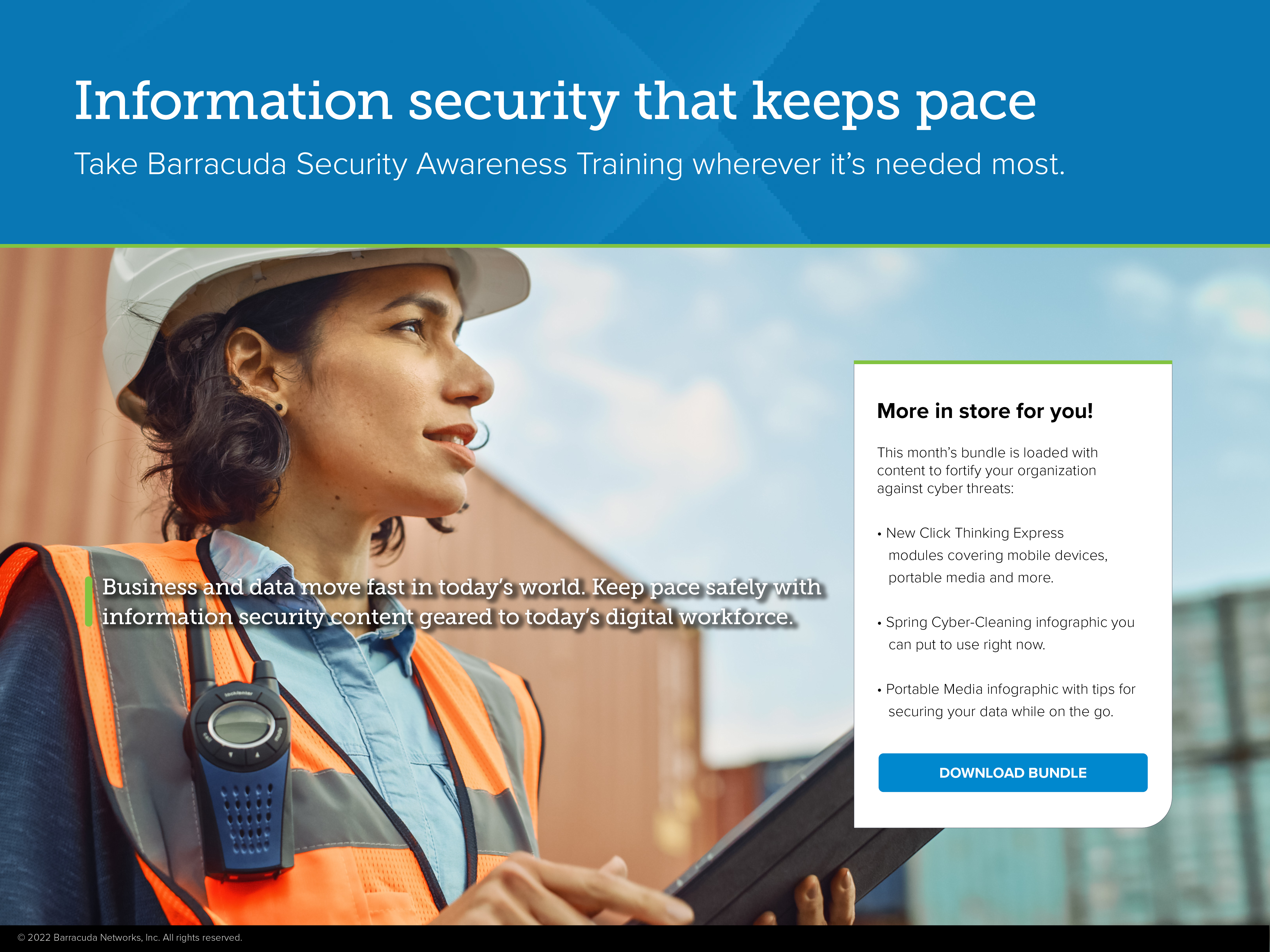 Click Thinking – February 2022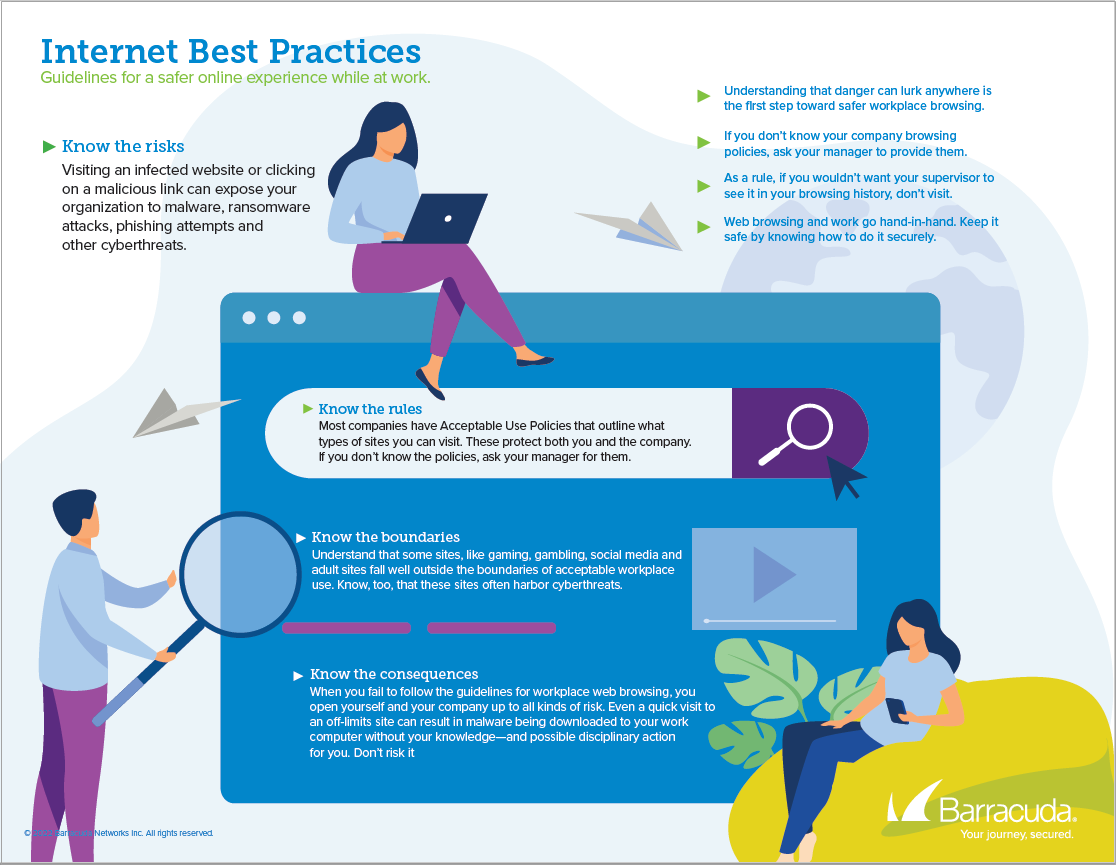 Click Thinking – January 2022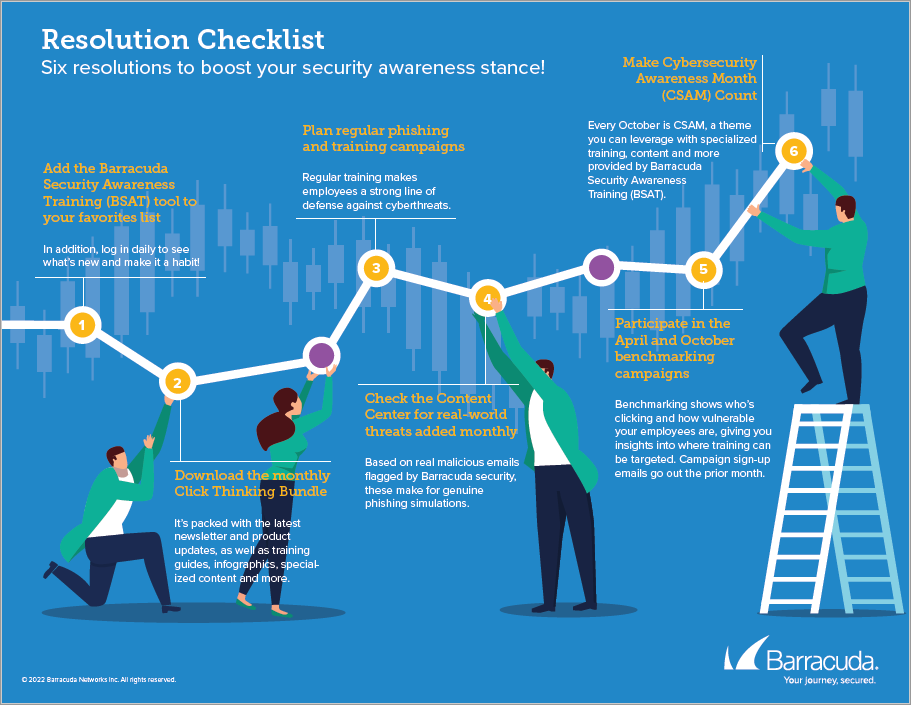 Click Thinking – December 2021

Click Thinking – November 2021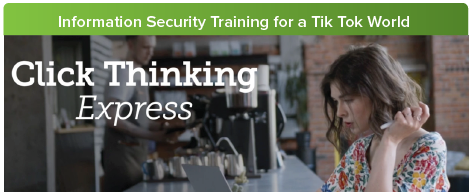 Click Thinking – October 2021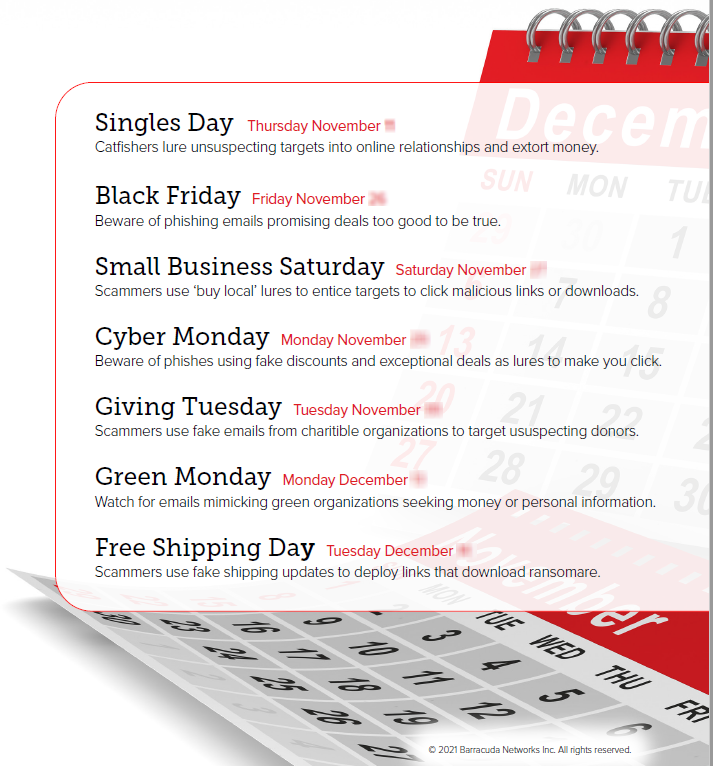 Click Thinking – Summer 2021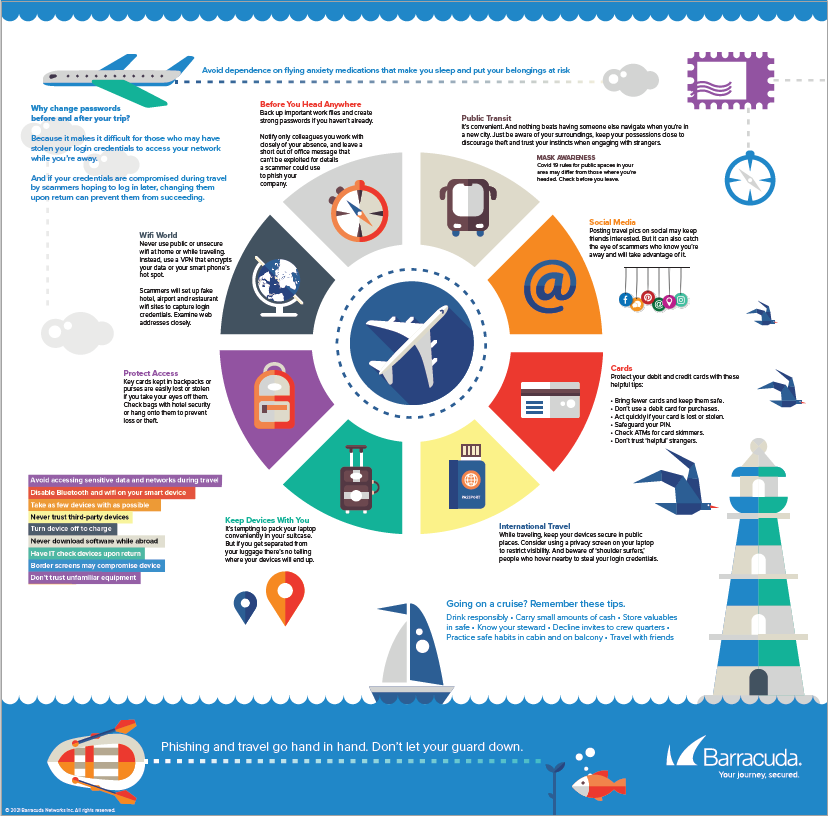 Click Thinking – May 2021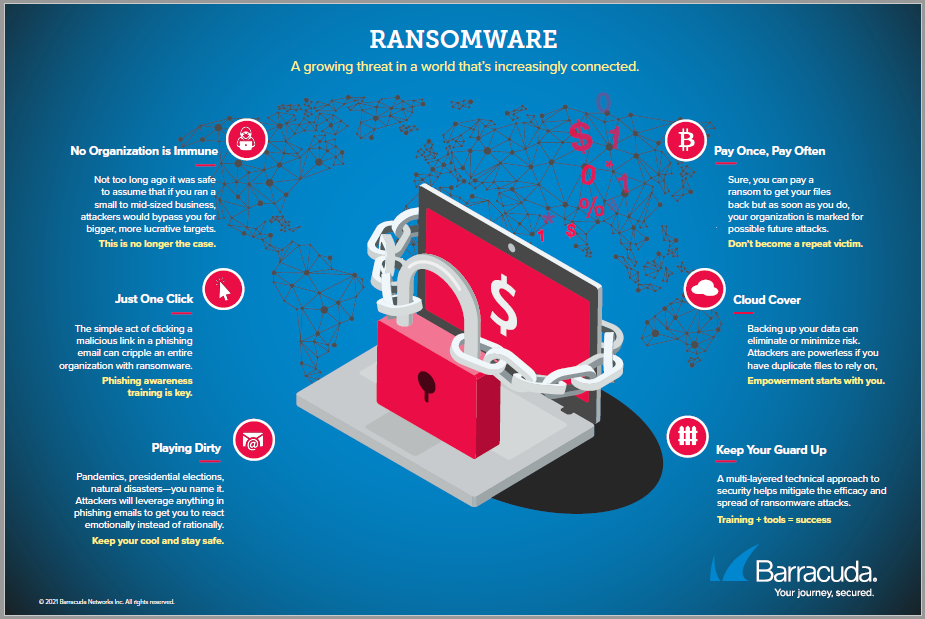 Click Thinking – April 2021

Click Thinking – March 2021

Click Thinking – February 2021

Click Thinking – January 2021

Click Thinking Bonus Feature: Fetch a Fish Game
Released November 2020

Fetch a Fish is an engaging way for your users to learn more about the 13 email threat types. 
To find Fetch a Fish, log into Security Awareness Training. Navigate to Campaign > Click Thinking . Then use the filters in the left panel to search for Fetch . 
Special Edition: Cyber Security Awareness Month Issue
Released October 2020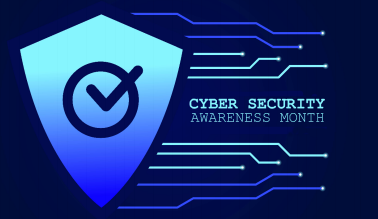 Spam
Released September 2020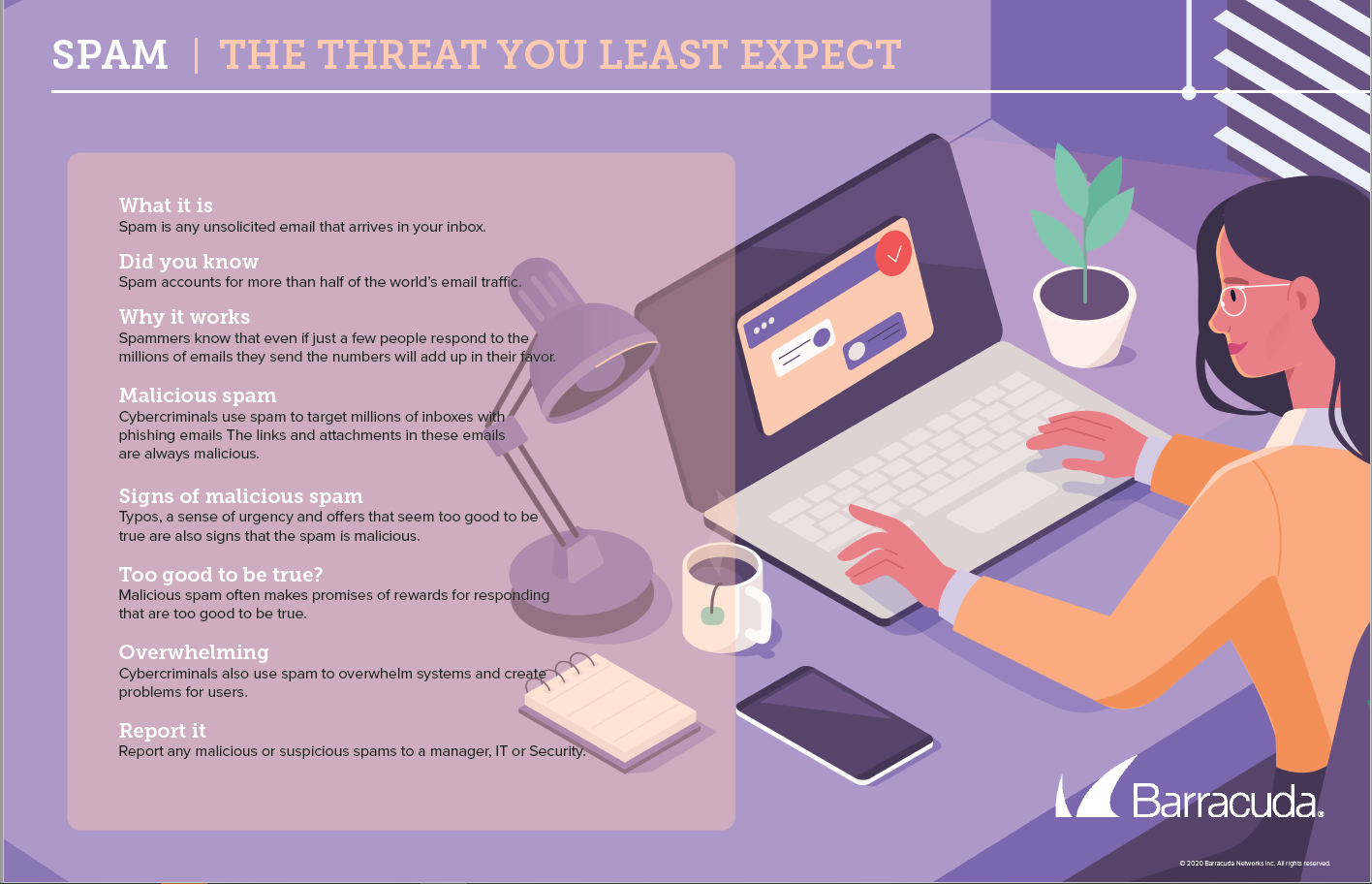 Account Takeover (ATO)
Released August 2020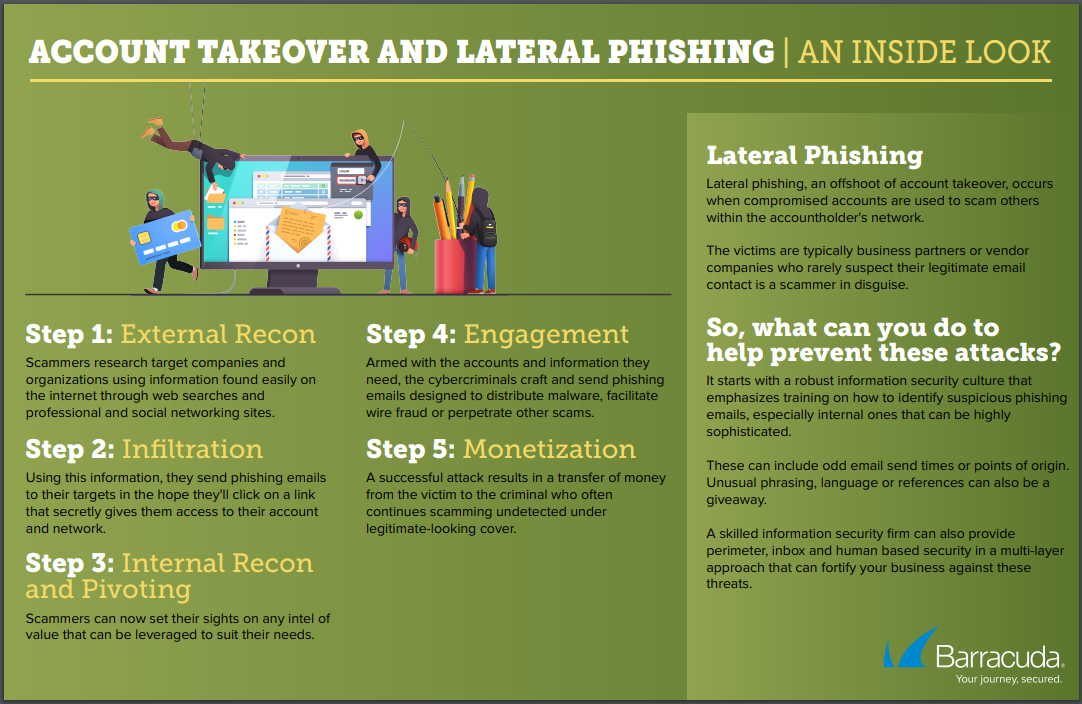 Staffing and Cybersecurity
Released June 2020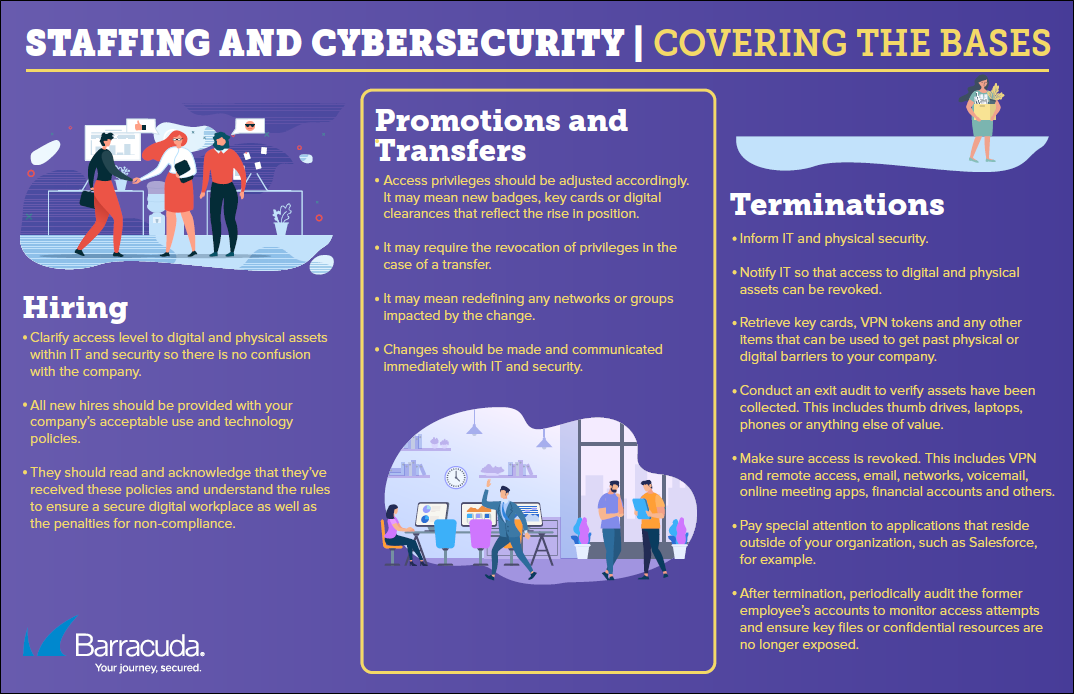 Access Control
Released May 2020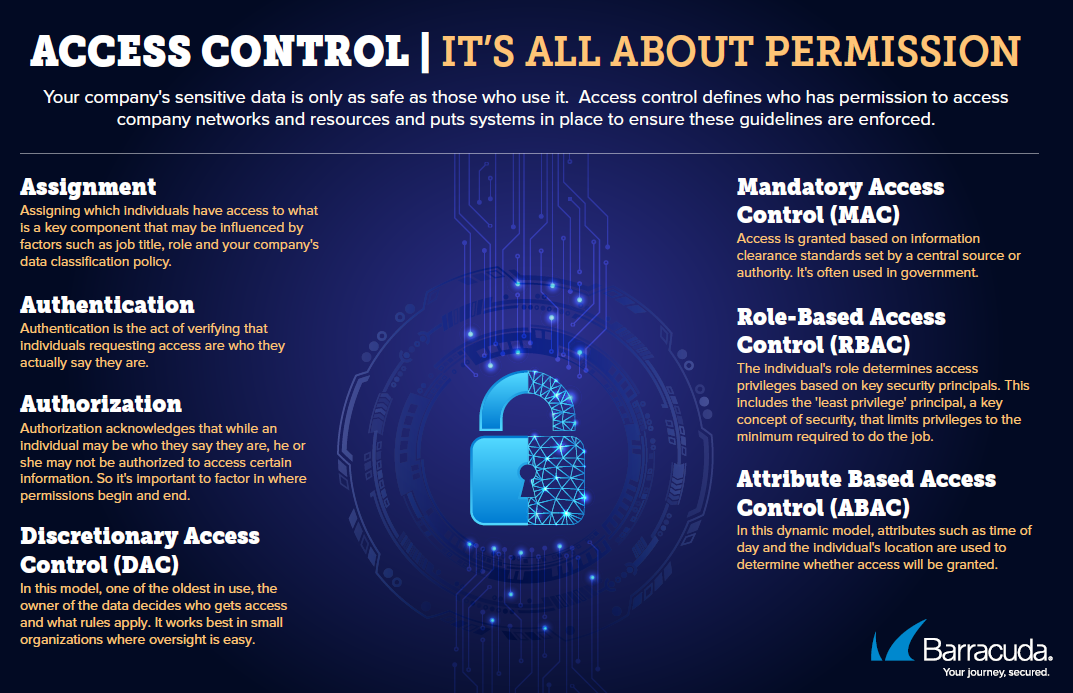 Insider Threat
Released April 2020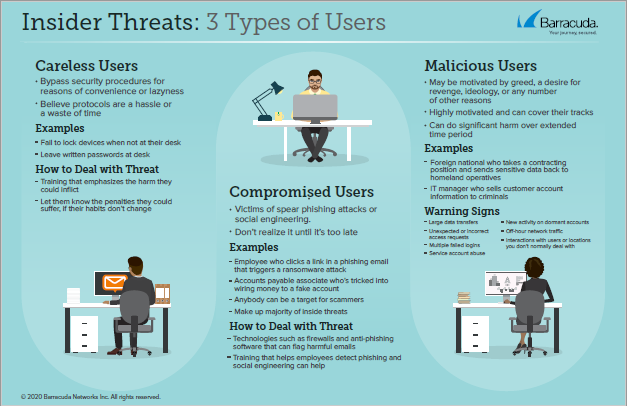 Data Breaches
Released March 2020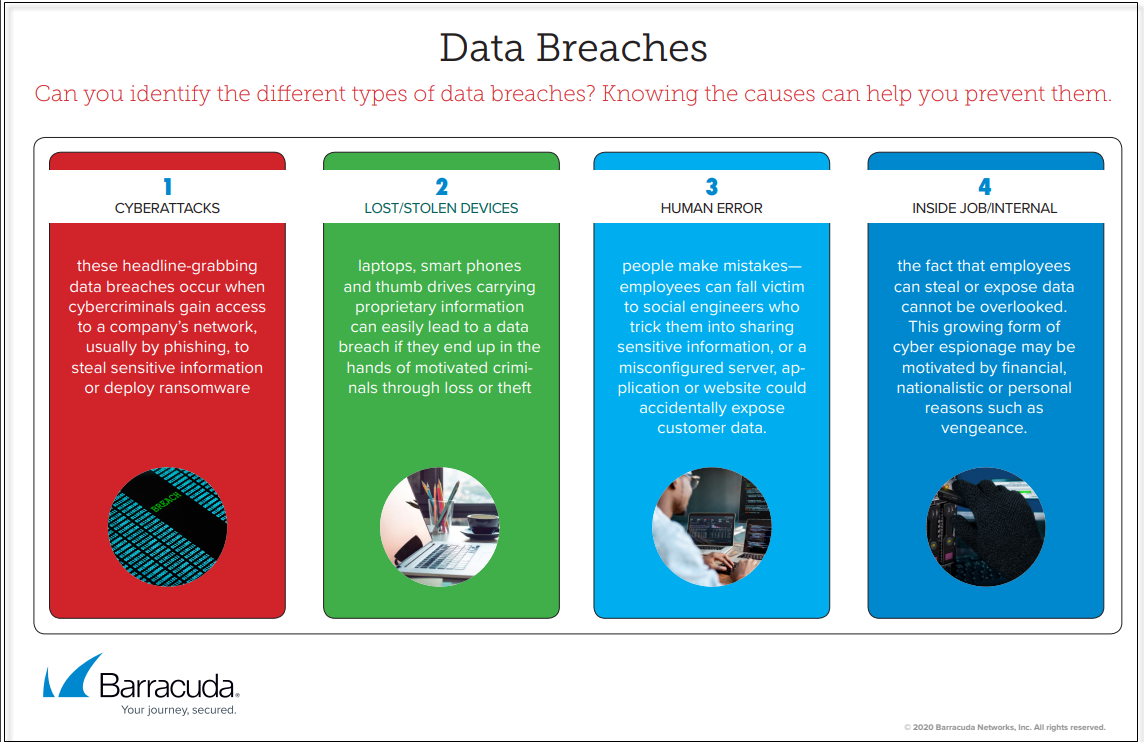 Bonus – COVID-19 – Working at Home
Re-released March 2020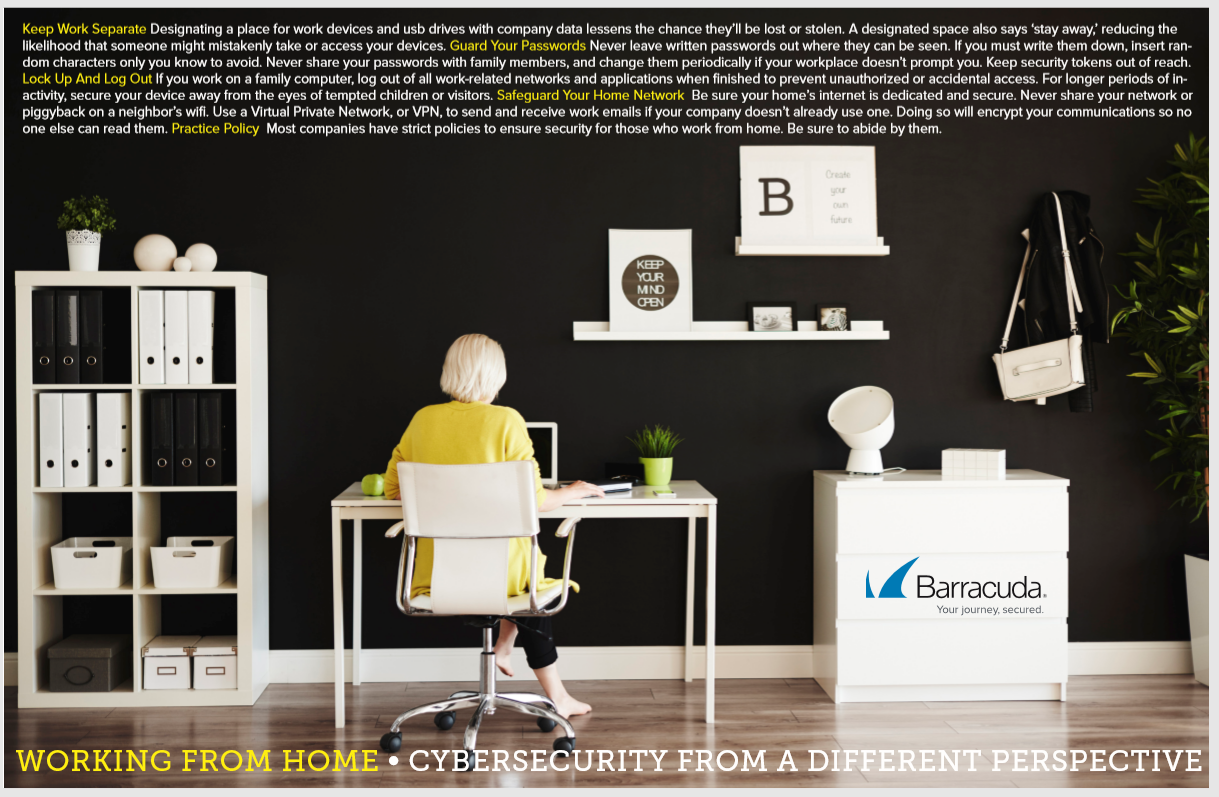 Informs employees about safety while working from home. Especially helpful for those who are new to working from home due to COVID-19.
Data Loss Prevention
Released February 2020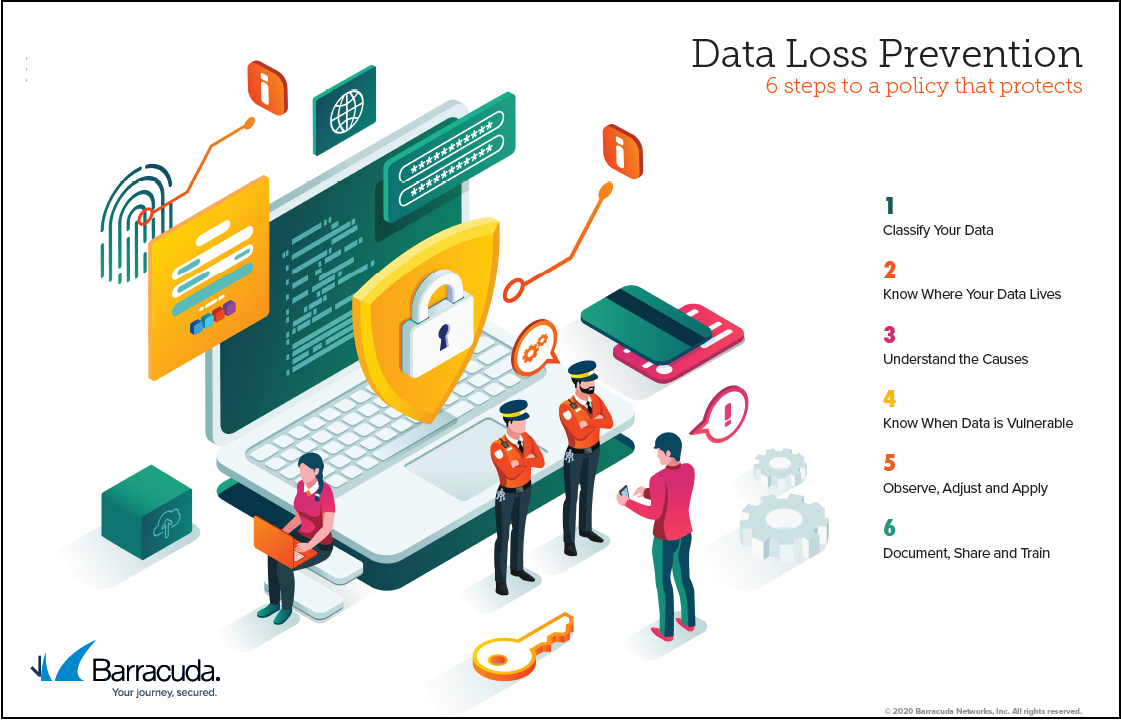 Data Classification 
Released January 2020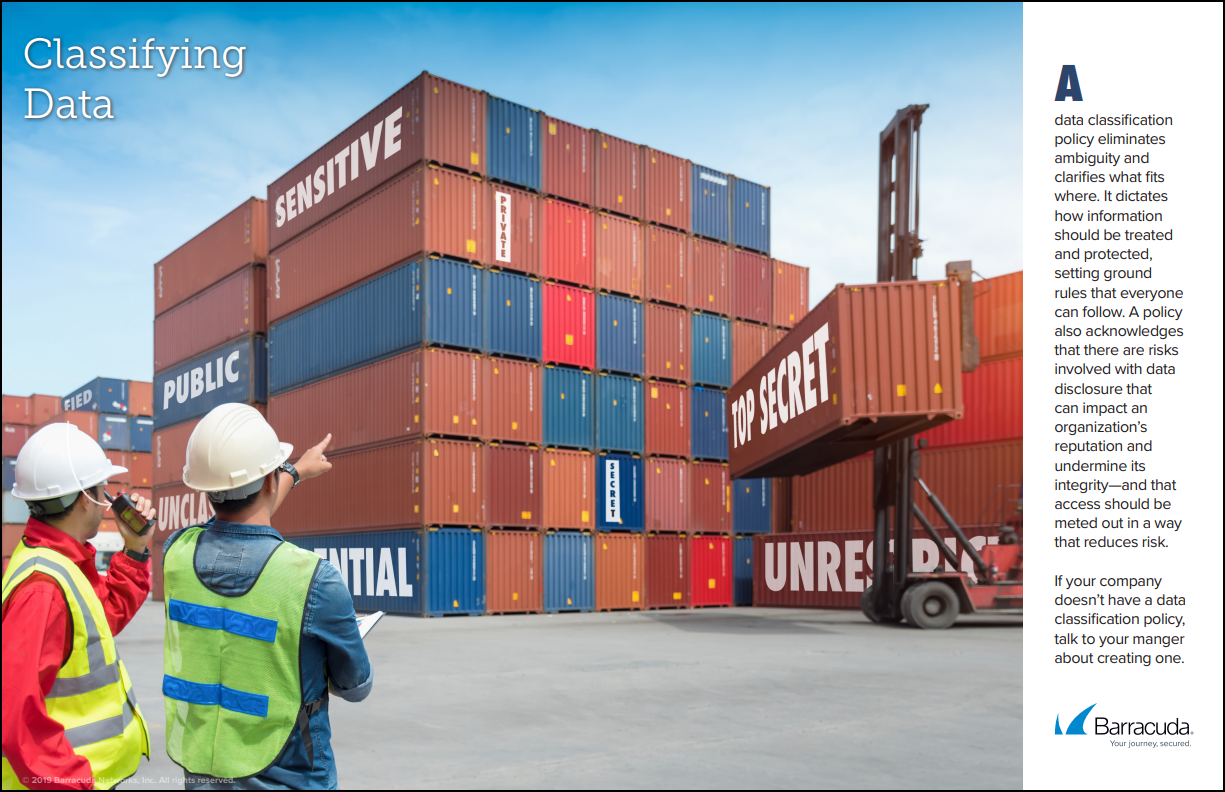 Vocabulary of Information Security
Released December 2019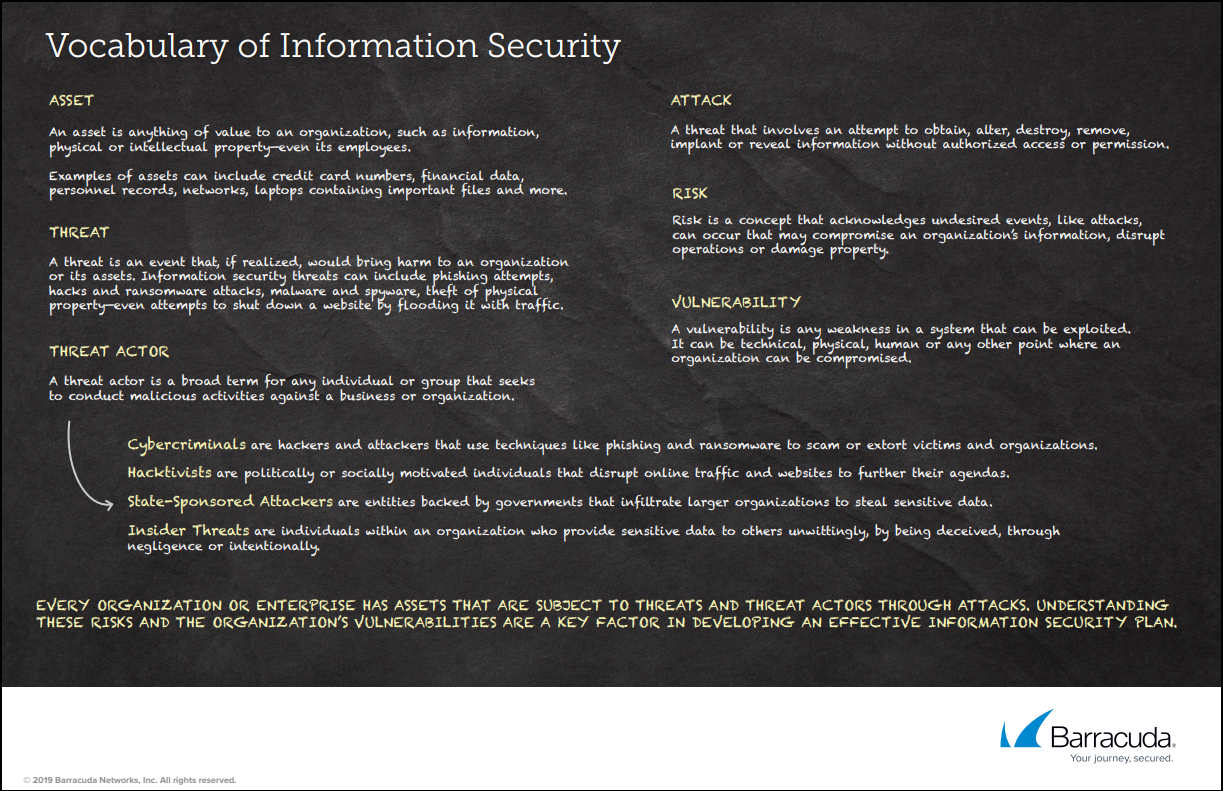 Online Holiday Shopping
Released November 2019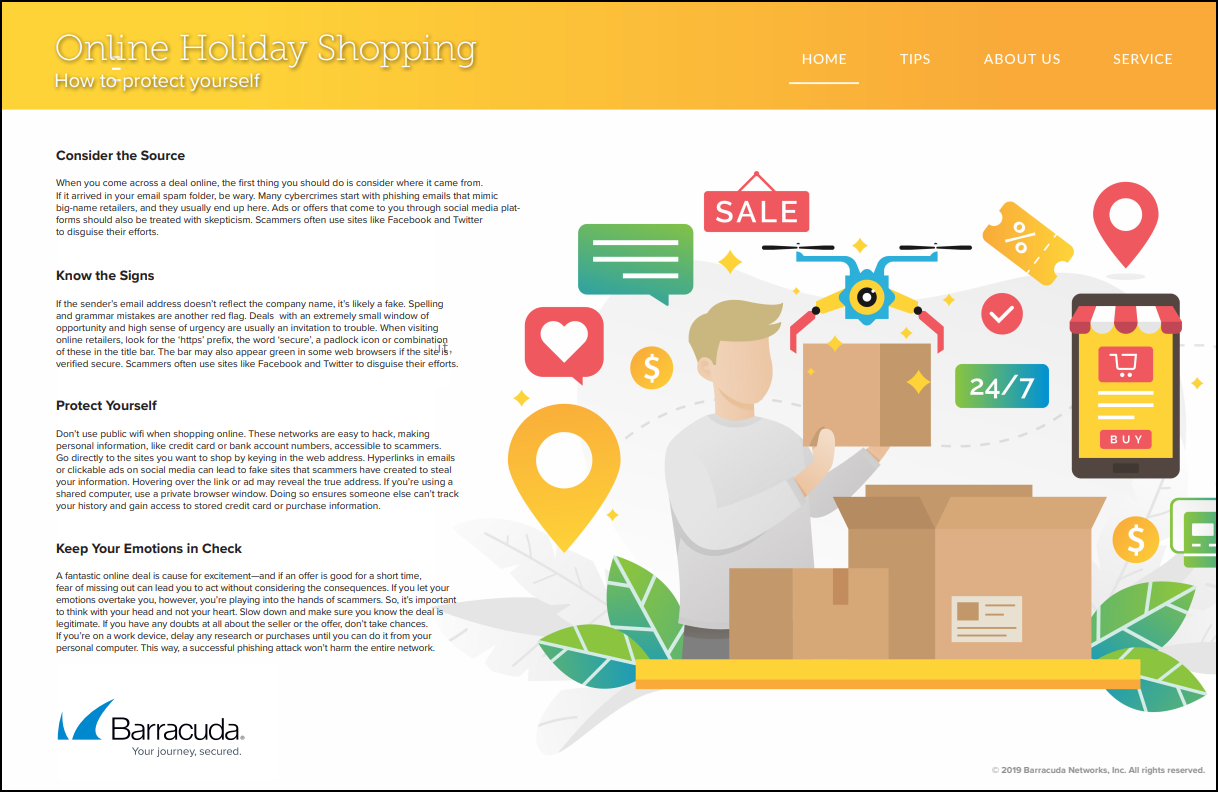 PCI-DSS
Released October 2019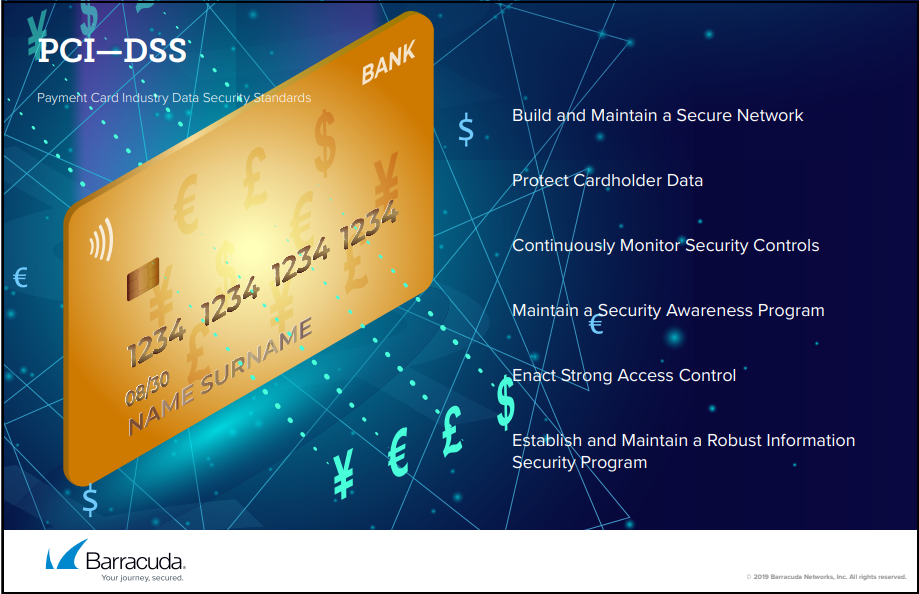 GDPR
Released September 2019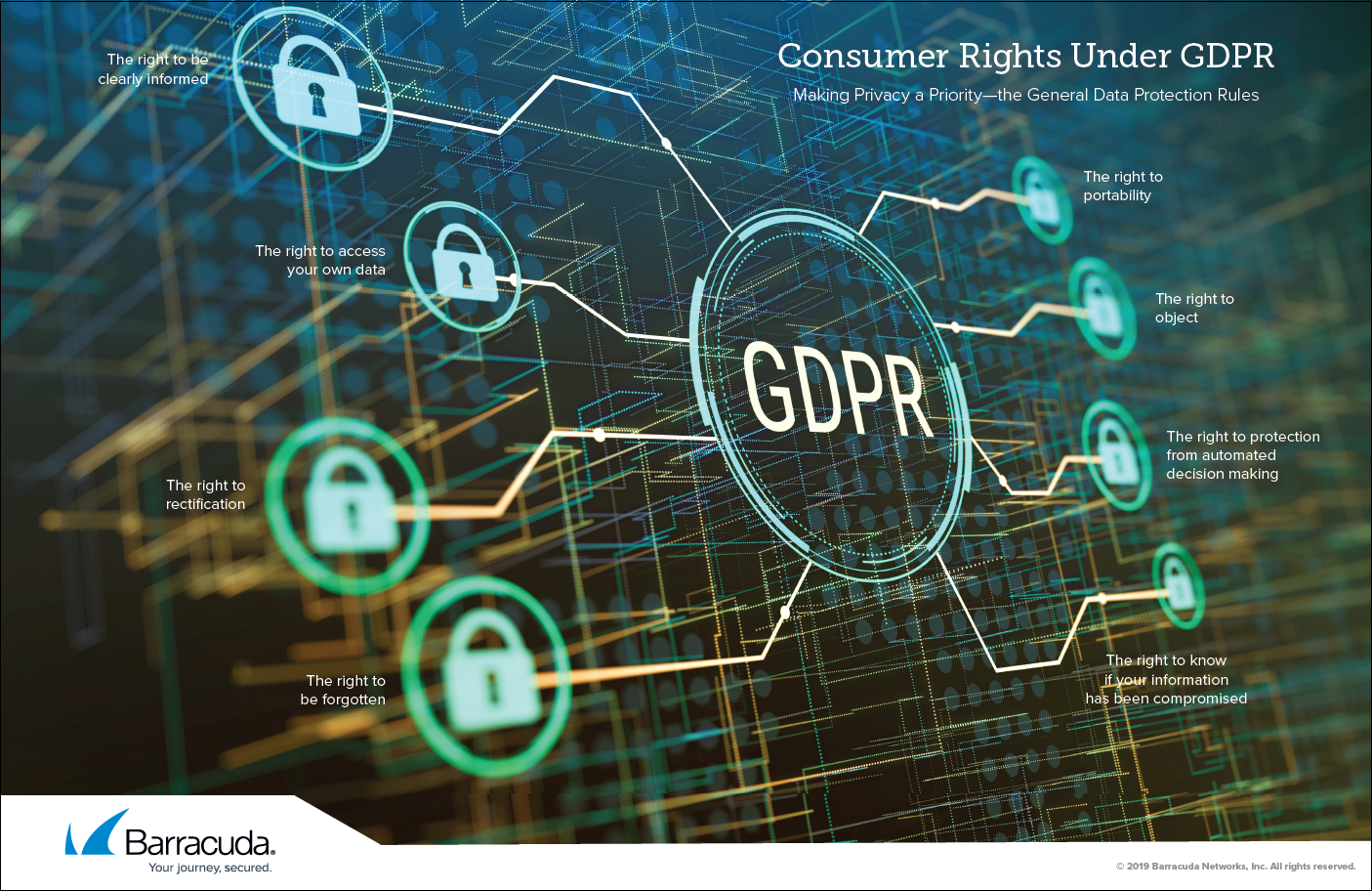 Phishing Careers
Released June 2019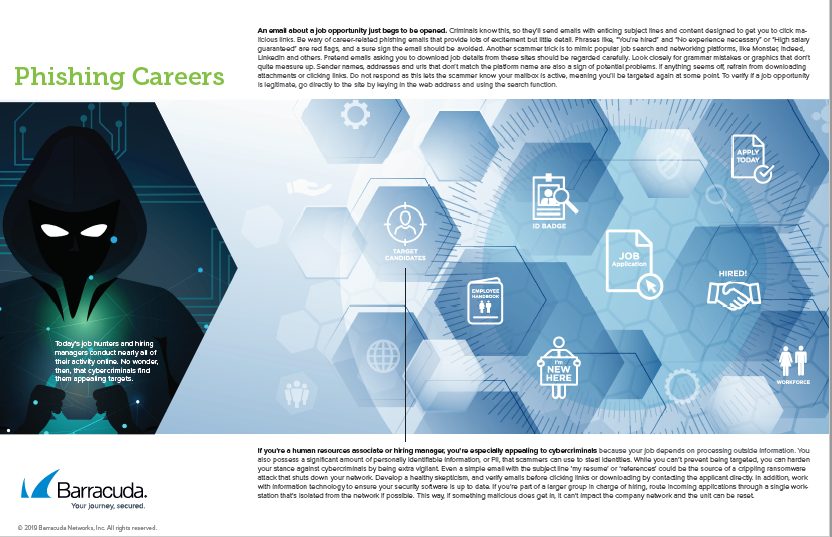 Catfishing
Released May 2019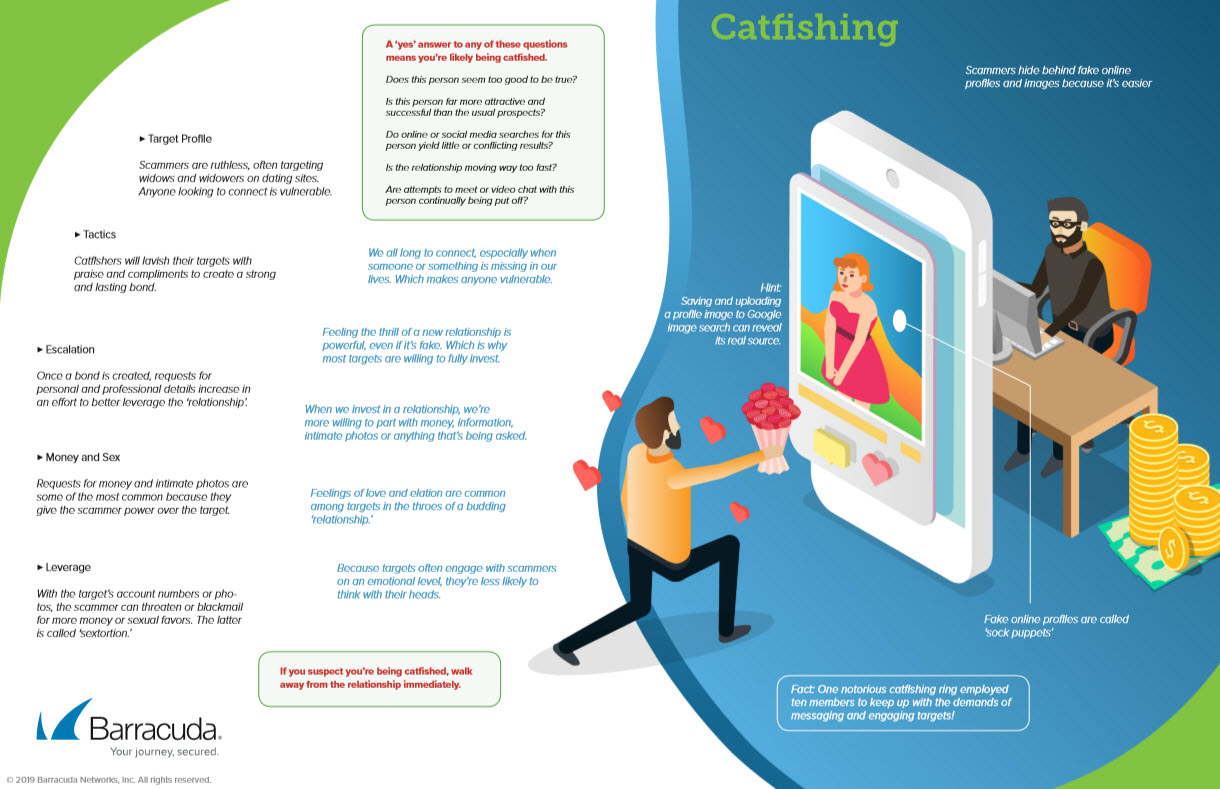 What is catfishing and how to detect it.
Executive Targeting
Released April 2019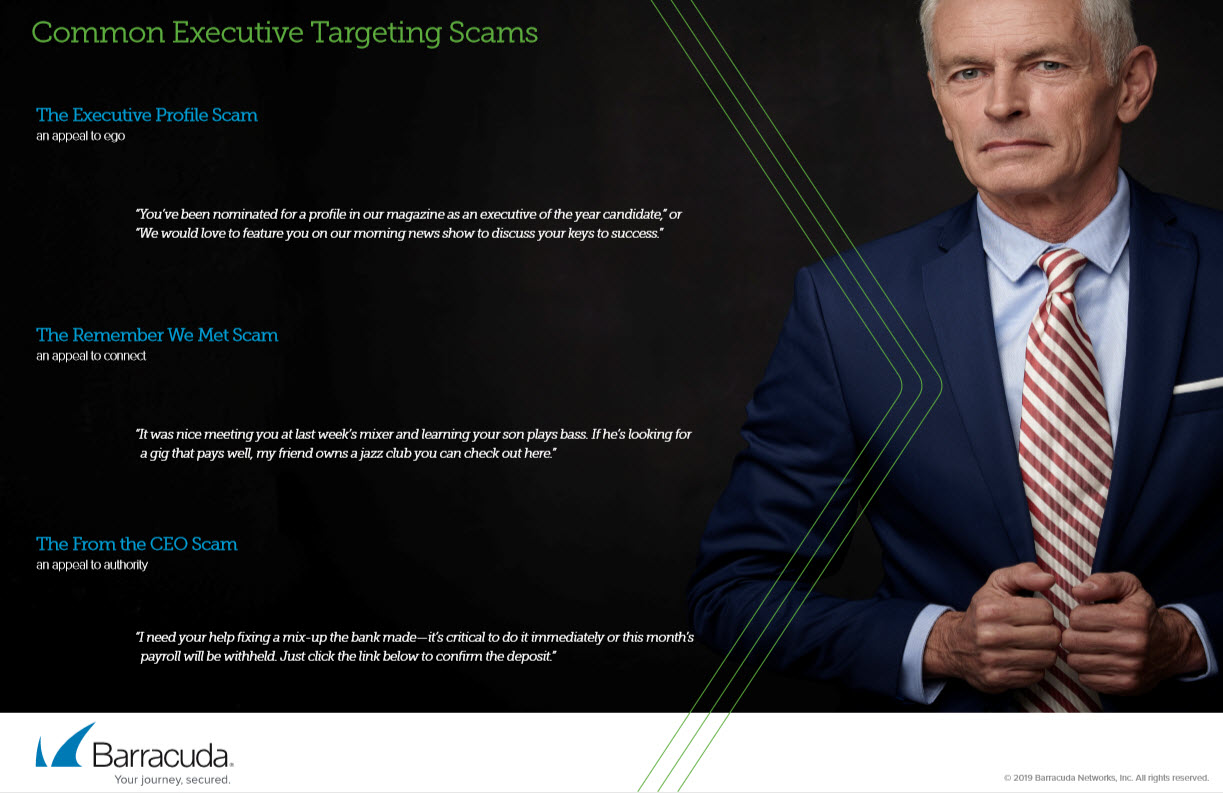 A look at why senior executives are not immune to social engineering and phishing attacks.
Working from Home
Released January 2019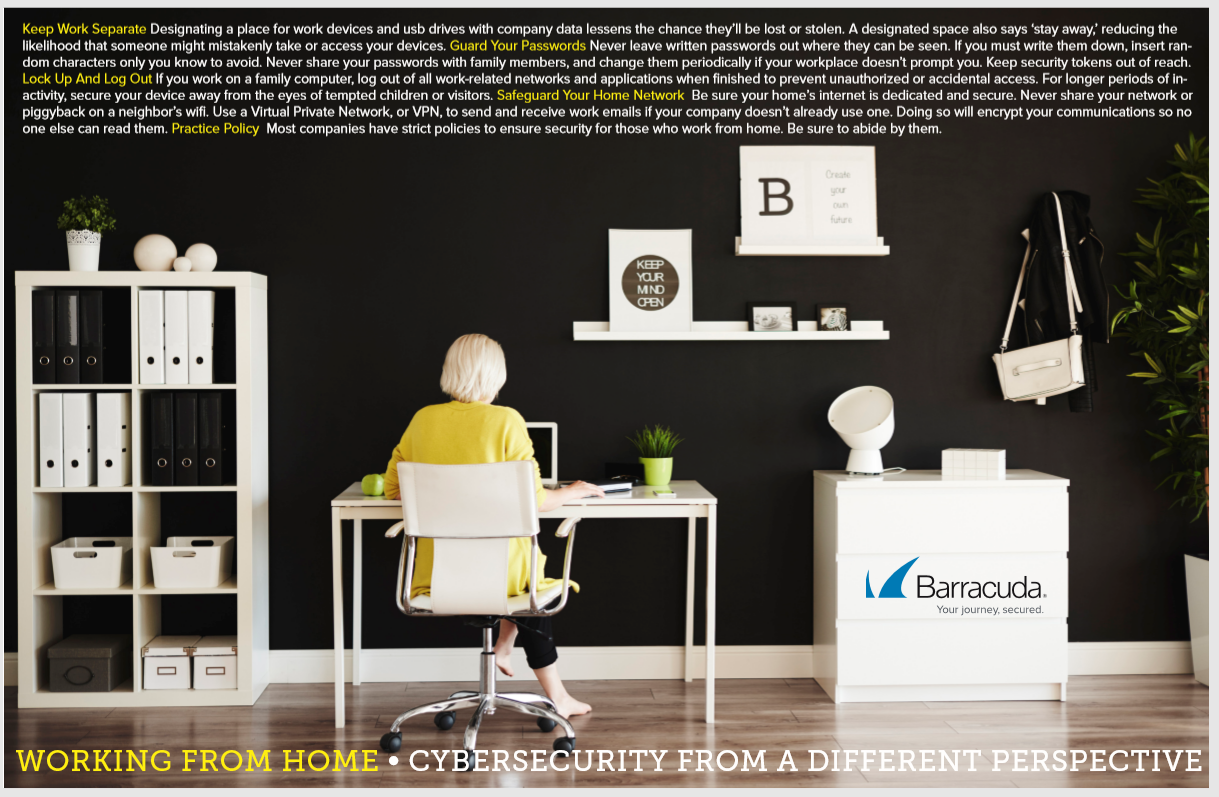 Informs employees about safety while working from home.
Web Browsing and Work
Released December 2018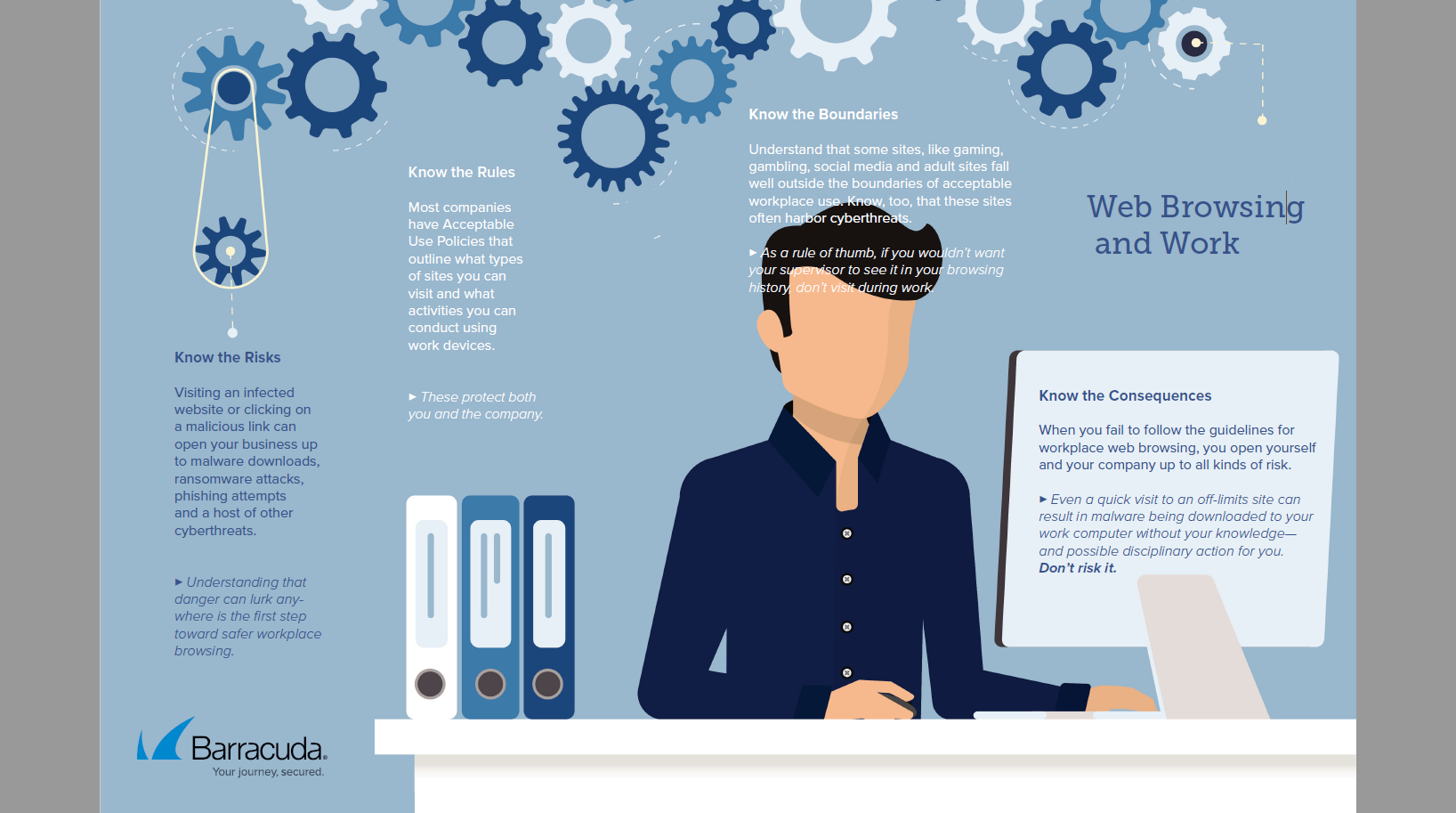 Informs employees about the risks and ramifications of browsing the web at work.
Internet of Things
Released November 2018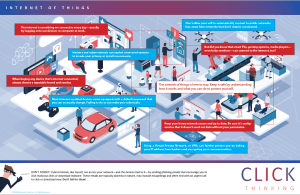 Alerts viewers to the risks of using internet-connected devices.
Public Wi-Fi
Released September 2018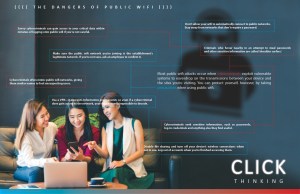 A look at the risks of using public Wi-Fi and ways to protect yourself.
Bring Your Own Device (BYOD)
Released August 2018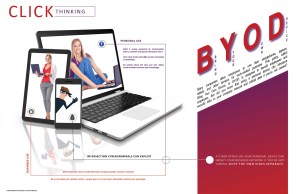 Examines risks to using one device for both personal and business purposes.
Professional Networking
Released July 2018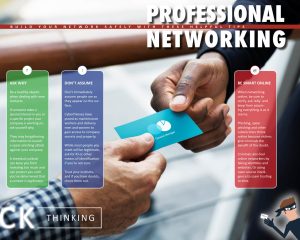 Tips to protect you and your company when networking professionally.
Applications
Released June 2018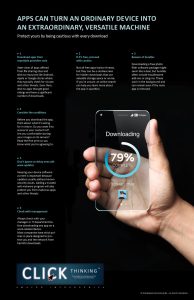 Explores the dangers of downloading apps from the Internet.
Vishing and Smishing
Released May 2018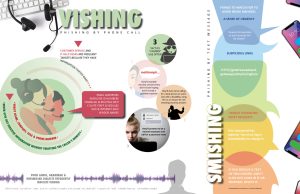 A closer look at the practices of voice phishing (Vishing) and text phishing (SMiShing) with an emphasis on protecting business.
Personal and Physical Security
Released April 2018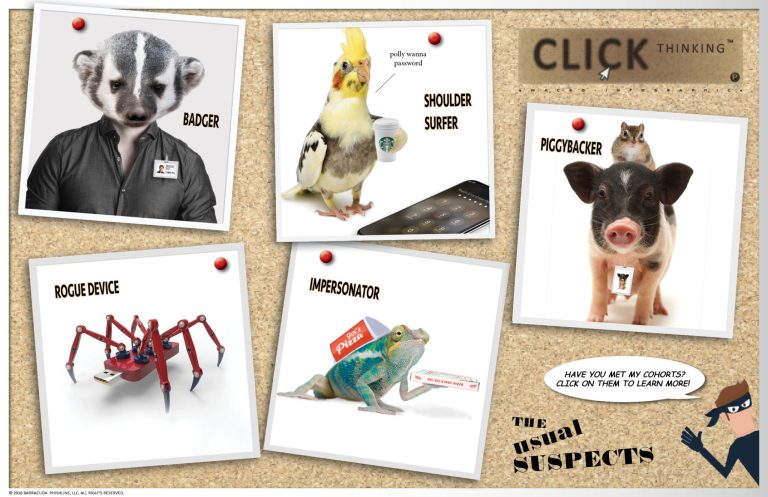 We focus on personal and physical security concepts using fun personas to identify the types of tactics cybercriminals use to gain access to secure areas.
Travel and Out of Office
Released March 2018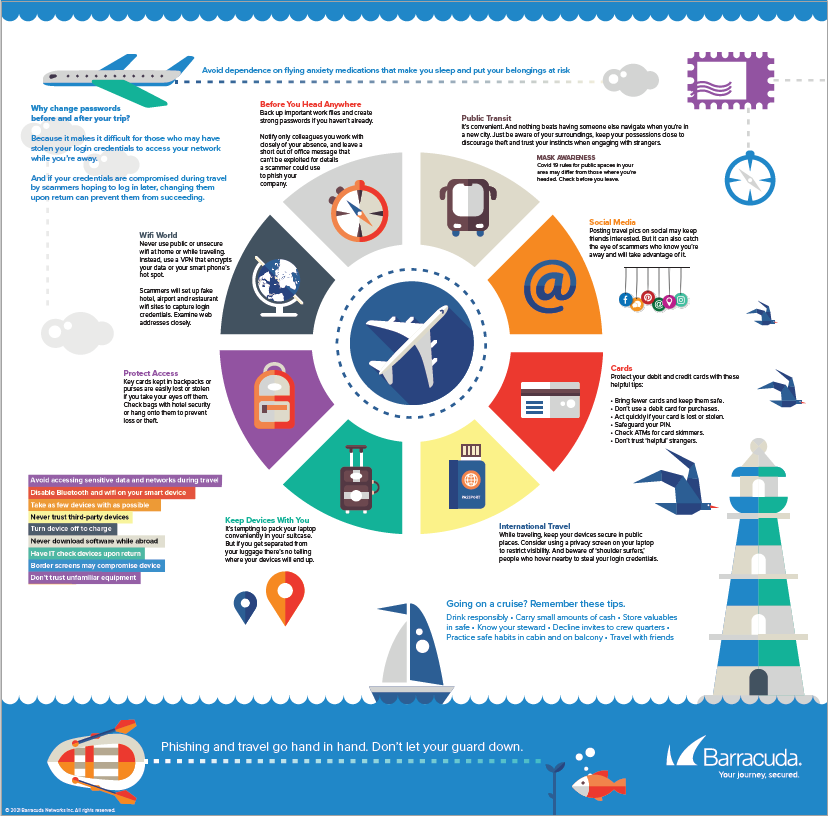 An in-depth look at cybersecurity threats that can arise during business travel and ways to protect your data and company network while on the road.
Business Email Compromise
Released February 2018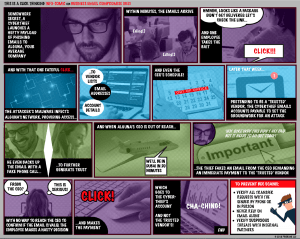 We examine how cybercriminals pull off business email compromise scams in an engaging and stylish comic-style format.
Personally Identifiable Information
Released January 2018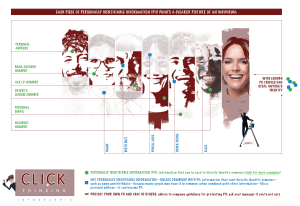 A look at what qualifies as personally identifiable information (PII) and how cybercriminals use it to commit crimes like identify theft.
2017 Archive
Click Thinking Bundle 1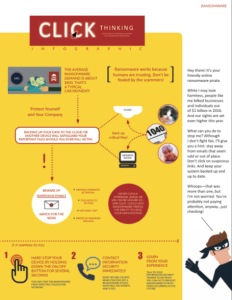 Click Thinking Bundle 2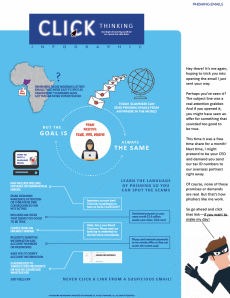 Click Thinking Bundle 3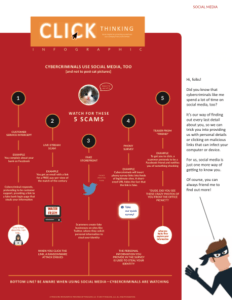 Click Thinking Bundle 4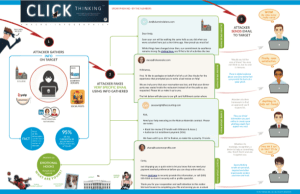 Click Thinking Bundle 5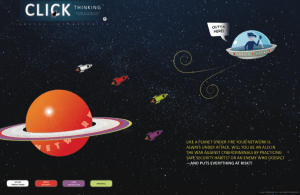 Click Thinking Bundle 6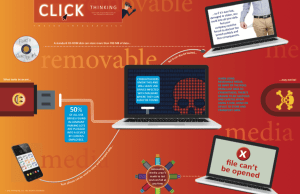 Signs of Phishing Animated GIF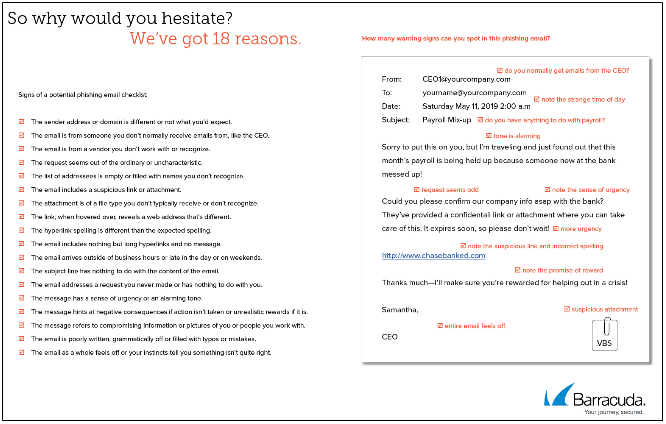 This animated graphic changes every 10 seconds, so keep watching.